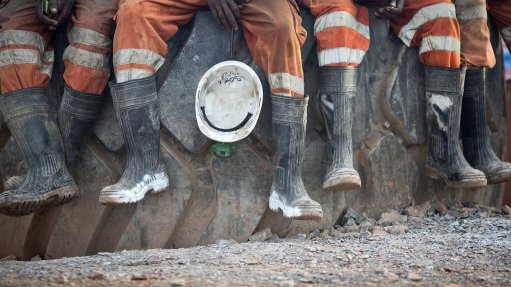 The latest safety performance report by the International Council on Mining and Metals (ICMM) finds that South African members of the council had the highest fatality rate last year, accounting for 50% of fatalities reported by ICMM members globally.
The country recorded 22 fatalities from 422-million hours worked.
The council on June 8 published its 2020 safety performance report, finding that 44 occupational fatalities occurred at its members' operations in 2020.
This compares with 287 fatalities in 2019 and 50 fatalities in 2018.
The 2019 figure included the 250 lives lost in the Brumadinho talings dam collapse, in Brazil.
Last year, 12 fatalities were caused by fall-of-ground incidents, while eight were related to mobile equipment and transportation accidents.
The council explained that injury from fall-of-ground incidents is the most common occupational injury in the South African mining industry, owing to the prevalence of deep, high-stress mines in the country.
ICMM CEO Rohitesh Dawan commented that the industry must do better. He noted that the 44 deaths in 2020 were a stark reminder of the relentless efforts required to eliminate fatalities and achieve zero harm goals.
He called for strong leadership, an embedded zero fatalities mindset and thorough risk assessments to be undertaken.
The ICMM has since 2012 been measuring and disclosing the safety performance of its company members. This benchmarking report aims to catalyse learning across the industry and transparently show where members are in respect of their fatality elimination goals.