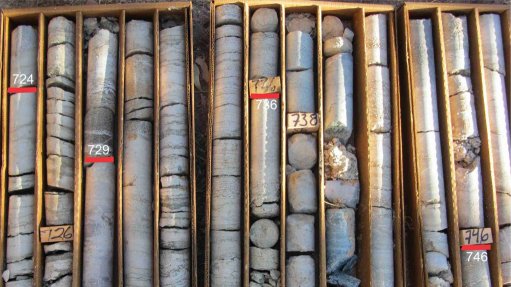 JOHANNESBURG (miningweekly.com) – Aim- and TSX-V-listed Bacanora Minerals' Sonora lithium project, located in Mexico's northern Sonora state, has the potential to become a significant supplier of battery-grade lithium to growing industries like electric vehicles (EVs) and energy storage, according to Bacanora CEO Peter Secker.
The company on Wednesday launched the results of a feasibility study confirming the positive economics and favourable operating costs of a 35 000 t/y battery-grade lithium carbonate operation. The study estimates a pre-tax project net-present value of $1.25-billion at a discount rate of 8% and an internal rate of return of 26.1%, with a Stage 1 project payback of four years.
Revenues are based on a flat $11 000/t for battery-grade lithium carbonate over the 19-year life-of-mine (LoM), which is significantly below the current lithium carbonate price range of $12 000/t to $20 000/t.
Average LoM yearly earnings before interest, taxes, depreciation and amortisation are estimated at about $229-million a year.
"The numbers speak for themselves," said Secker, adding that the LoM operating costs estimated at $3 910/t of lithium carbonate are a favourable position on the global industry cost curve and put Sonora on par with lower-cost brine operations.
According to the feasibility study, Sonora's measured and indicated mineral resource is estimated at more than 5-million tonnes, comprising 1.9-million tonnes of measured resources and 3.1-million tonnes of indicated resources of lithium carbonate equivalent (LCE), as well as an additional inferred mineral resource of 3.7-million tonnes LCE.
The openpit mine design indicates a total of 37.1-million tonnes of ore to be mined over the LoM, with an average stripping ratio of about 3:4:1 over the LoM.
The integrated plant is designed to initially process 1.1-million tonnes of ore a day during Stage 1 of the project, but this will increase to 2.2-million tonnes a year for Stage 2.
The capital cost of Stage 1 is estimated at $420-million, including mining, the processing plant, related infrastructure, construction of the tailings management facility, general administration costs and the requisite contingencies.
Further, Sonora has the potential to sell up to 30 000 t/y of potassium sulphate to the Mexican fertiliser industry.
Following the feasibility study, Bacanora's next steps are to advance the project to product "to satisfy expected continuing growth in demand for lithium, driven by growing sectors such as EVs and energy storage".
Secker noted that, owing to the work Bacanora carried out in parallel with the feasibility study, notably the securing of a long-term offtake agreement and strategic partnership with Japanese trading house Hanwa, the issuance of an environmental permit and the acquisition of surface rights, the company is in a position to kick start the development phase at Sonora.
"Our objective is to transform Bacanora into the next significant producer of lithium carbonate and in Sonora we have the asset that we expect to enable us to do so. Bacanora is entering a new and exciting stage in its development and I look forward to providing further updates on our progress in due course," he concluded.