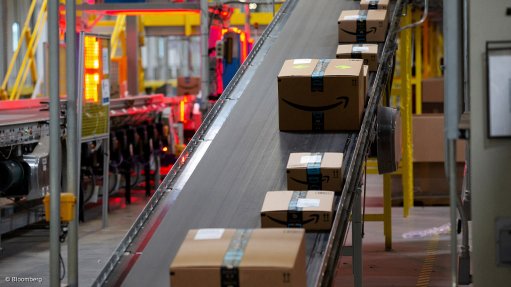 POOR PLANNING Too often, poor planning in the supply chain results in too many incorrect products, which leaves too little cash to keep the right products in stock
Photo by: Bloomberg
With supply chain waste, as well as health and safety issues, affecting the food and beverage industry, software company Syspro Africa's enterprise resource planning (ERP) software can allow for and help simplify food manufacturing processes.
Syspro Africa professional services manager Doug Hunter says that, after the listeriosis outbreak last year, which led to 200 deaths and more than 1 000 cases, zero bacterial exposure is quite topical.
He says the functions of the ERP software are planning demand and the right stock to support its distribution, product characteristics and operations.
Hunter maintains that forecasting and inventory optimisation assist companies in understanding future demand for products and in holding the best combination of stock to satisfy customers' needs. "Too often, poor planning in the supply chain results in too many incorrect products, which leaves too little cash to keep the right products in stock."
The software helps to ensure that products are distributed while taking their shelf-life into consideration to prevent products going out of date in the warehouse, he adds.
Food and beverage products have many stock-keeping units covering different packaging configurations, so two or more packaging configurations such as single unit, six pack, case of 24 et cetera, may exist for each product with both having their own label and product ID or number.
The recipe management aspect of the software allows for different food recipes, which vary slightly, to produce similar products or where the strength of one ingredient sourced, such as food colourant, may vary and, hence, the recipe has to be modified to create the same end-product.
Mixed-mode manufacturing operations in the ERP software ensure that bulk products, such as soups and sauces, are manufactured in batches and then packed into discrete packs, where traceability is carried through using batch management.
Manufacturing of the same product, which is sold through different channels or brands, may be subject to more quality checks during manufacturing of one brand than that of another. Hunter adds that the laboratory results of many food products require traceability to meet regulations.
Meanwhile, some of the trends in the food and beverage industry include using the Internet of Things to enhance quality data collection and predictive information technology to identify potential problems before products are made and distributed, as well as radio- frequency identification, which uses electromagnetic fields to automatically identify and track tags attached to objects, Hunter explains.
He says the biggest potential for growth in the industry lies in increasing convenience – like snack-pack options – and distribution to the consumer, and naturalness, where proof on packaging of organic and bio-engineered food is disclosed.
Hunter believes that so-called white labelling – the making of no-name brands – can develop market penetration of basic foods beyond simply challenging older family or more well-known brands. He explains that consumers buy a certain product because they like it or it is cheaper. White labelling can, however, create greater sales than the older, bigger brands because consumers, although they may prefer the latter, cannot necessarily afford them.