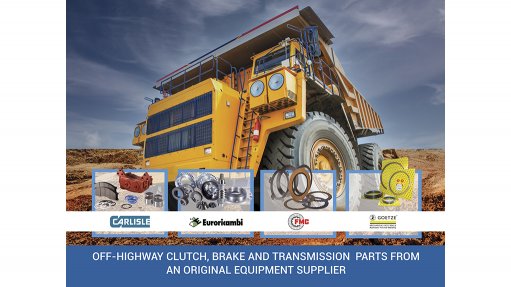 Sintech is an original equipment supplier of brakes and clutches to off-road, mining and industrial machinery, employing 42 people in Johannesburg and Durban. It offers excellent customer service, including:
Service Exchange Units
Once a customer's support programme is in place, service exchange clutches and brakes are available for immediate replacement, ensuring zero or minimal production or operational downtime. All units are rebuilt to original equipment specifications and carry a full factory warranty.
New Units
Sintech has an extensive stockholding of new clutches and brakes, used for specification onto new applications or to replace units that are beyond economical repair.
Stock Control
Sintech offers on-site control of customers' stock, to optimise cost and availability.
On-site Monitoring and Testing
Factory-trained service technicians and service vehicles are available 24/7 to provide product support and regular clutch or brake condition monitoring.
Design and Consultancy
Since 1984, Sintech, in conjunction with its overseas principals, has been responsible for
the design and specification of a range of clutch, brake and drive-system installations for both off-highway and industrial applications.
Equipment Upgrades
Whether to improve efficiency or health and safety, Sintech and its overseas principals can recommend a path for customers to upgrade to the latest international standards.
Take a walk through our workshop from receiving, cleaning and testing, to assembly and repackaging: https://youtu.be/yXaeORstl1E