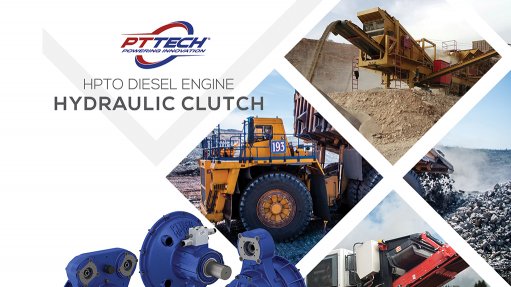 Tritec Sintered Products (Pty) Ltd commenced business in Johannesburg in 1984 as a closed corporation, converting to a Propriety Company in 1996 trading under the much more sensible name of Sintech.
The name "Sintech", in turn, is an abbreviation of 'Sintered Technology' which when applied to friction material is at the heart of the range of products we confine to serve.
HPTO Diesel Engine Hydraulic Clutch
The HPTO microprocessor based clutch controller eliminates the typical service problems that are associated with operator abuse.
The start-up sequence (patent pending software) involves a series of pulses delivering up to 200% peak engine torque. This means the HPTO12 and HPTO12W can start equipment with significant inertia or even under partially jammed conditions.
PT Tech's HPTO12 package increases equipment reliability and profitability with its consistent and easy push-button start-up process.
The HPTO12W is a hydraulically applied clutch. Its friction plates operate in an oil (wet) environment. Its hydraulic design eliminates the need to adjust the clutch throughout its wear life. The VG Pump Drive has 2 pump pads available. The FX Pump Drive has 4 pump pads available.
For any enquiries feel free to email: