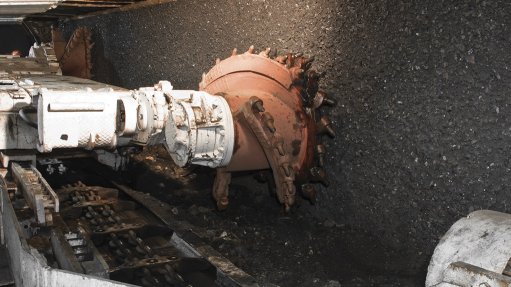 Since 1984, Sintech has supplied the South African market with clutches, brakes and engineering solutions for a range of applications in mining and mining-related industries.
PT Tech's A+ hydraulic brake outperforms the competition
This wet brake's through-shaft cooling dramatically increases its durability and has thus, since its introduction in 1999, become known as 'The Brake That Lasts'.
Experience gained on various brake designs and in-house testing has enabled PT Tech to quantify the difference between brakes with and without through-shaft cooling.
This single brake performs two distinct functions, namely a spring-set parking brake and a master cylinder-operated service brake for underground mining vehicles.
Friction torque limiters for the mining sector
PT Tech's SL series is a friction torque limiter designed for standard torque and energy requirements in mining applications. It provides an economical way to protect an expensive drive train from shock-load damage, while allowing equipment to continue to perform optimally.
No resetting is required after shock-loads occur and torques are preset by design staff. Additional PT Tech torque limiter models are available for applications requiring greater torque capacity within the same diameter as the SL series.
Gearbox brake combination
Enclosed wet brake on intermediate shaft
Eliminates alignment and leaky seal issues
Allows for flow-through cooling
Same brake is used regardless of gearbox ratio
Brake maintenance is simplified
Excellent thermal capacity
Increased durability
Bigger shafts
Metallurgically stronger shaft material
Improved housing for greater strength and rigidity
Retrofits old gearboxes
Same mounting footprint
Similar shape and size
Same ratios
Sintech's experienced and highly qualified staff will gladly help with all clutch and brake-related problems and new applications. The Sintech Service Team aims to ensure that production and operations never stand still.