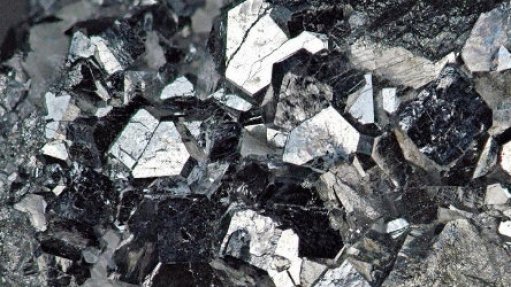 Toronto-listed Silver Elephant has high hopes and aspirations for its new Minago project, in Manitoba, which could supply the "insatiable" demand for Class 1 nickel from the electric vehicle (EV) industry.
The company announced on Friday that it had entered into a binding agreement to acquire the project, located in the Thompson nickel belt (TNB), from Victory Nickel for $11.68-million, consisting of $6.68-million in credit against secured debt owed to Silver Elephant and $5-million in shares.
"The Minago acquisition immediately propels Silver Elephant to the forefront of the nickel sulphite mining space to supply much needed Class 1 nickel for long-range, high-intensity, fast charging NMC 811 (80% nickel, 10% manganese, 10% cobalt) cathode standard in lithium batteries to fuel mass EV adoption," Silver Elephant's VP exploration and Canadian operations, Dan Oosterman, said in a statement.
Citing research by Ken Hoffman of Mckinsey and Co, the company notes that EV penetration will reach 22% to 30% by 2030, and that about two-billion pounds of Class 1 nickel will be required to manufacture 30-million EVs a year.
Global nickel production is about five-billion pounds a year, currently comprising an equal split between Class 1 high-purity nickel from sulphide deposits and Class 2 nickel from laterite deposits. However, Silver Elephant reports that nickel production from sulphide deposits is in decline due to their rarity.
"Silver Elephant's value proposition is to fill the insatiable and eruptive Class 1 nickel demand from EVs by expanding nickel sulphide resources at Minago to district scale and eventually bringing the Minago project to production with industry partners."
The Minago project spans 197 km2 in the southern part of the TNB, which is recognised as the fifth-largest nickel-bearing geological belt in the world. Notable mines in the TNB include the T1, T3 and Birchtree mines, all with in a 225 km proximity to the Minago project.
Vale currently produces about 33-million pounds a year in the TNB.
The Minago project contains a sulphide nickel deposit (Nose deposit) that was advanced to a feasibility level stage as an openpit mine operation.
"Oosterman . . . started his career at Falconbridge and Inco, and helped drill the T3 deposit in Thompson not far from Minago. Silver Elephant has high hopes and aspirations for significant Minago resource expansion and Dan is ideally suited to unveil this great project and explore Minago to its full potential," said chairperson John Lee.
Silver Elephant would also issue Victory Nickel C$2-million in shares if the price of nickel exceeds $10/lb for 30 consecutive business days before the end of 2023. In addition, Silver Elephant would subscribe for 40-million shares of Victory Nickel for C$1-million.
"The execution of this transaction would ultimately eliminate the company's secured debt, give management the opportunity to restructure its unsecured debt and inject sufficient liquidity to support the efforts to advance the company's operations to build value for stakeholders while allowing continued participation in the upside of the Minago project both in terms of the nickel and sandstone resources," commented Victory Nickel interim CEO Sean Stokes.
In addition to ownership of Silver Elephant shares and optionality at Minago, upon closing, Victory Nickel will continue to own the Mel and Lac Rocher deposits, both containing National Instrument-43-101 sulphide nickel resources and its revenue-generating 7P sand processing facility in Alberta.