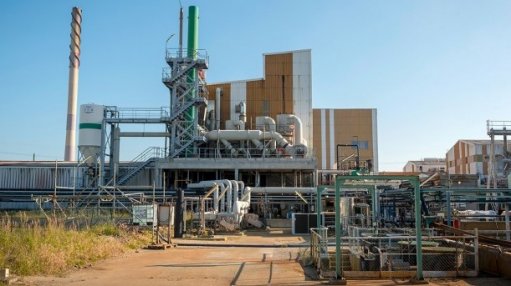 The Sandouville nickel processing facility
Precious and green metals company Sibanye-Stillwater has signed a share purchase agreement (SPA) to acquire the Sandouville nickel hydrometallurgical processing facility from French mining and metallurgy company Eramet.
Sibanye in July signed an exclusive put option agreement to acquire the Sandouville asset for €65-million.
At the time of signing the put options, Eramet and Sibanye agreed that the signing of an SPA would be conditional on successful consultations with the works council of the Sandouville facility.
"The signature of the SPA follows the successful completion of the information consultation process with the employee representative bodies of Eramet Sandouville and Eramet, who have rendered a favourable opinion of the transaction," Sibanye announced on November 4.
The transaction has also received the key regulatory approvals of the South African Reserve Bank and clearance from the French Foreign Investment Control Office.
Sibanye and Eramet continue to work on the remaining conditions precedent, which include approval for the transfer of permits and carve out arrangements, with these expected to be fulfilled by early 2022.
Sibanye has been steadily expanding its battery metals exposure this year.
It has acquired a 27% interest in Finnish mining company Keliber Oy, which owns lithium mining and processing operations in Finland.
It has also entered into a joint venture agreement with ASX-listed ioneer for the development of the Rhyolite Ridge lithium/boron project, in Nevada, in the US.
Last month, it acquired the Santa Rita nickel mine and the Serrote copper miner, in Brazil, for $1-billion and, in a separate transaction, acquired a 19.9% interest in ASX-listed New Century Resources, which owns the Century zinc tailings operation, in Queensland, Australia.
Sibanye started off with gold mining assets in South Africa in 2013 but also acquired platinum group metal mines in South Africa and the US, before starting to invest in green metals.