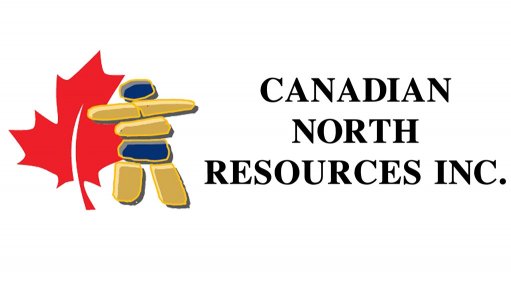 Canadian mining exploration and development company Canadian North Resources (CNRI) (cnresources.com) chairperson Lee Shim has acquired an impressive 150 000 shares of the company's stock, reflecting a remarkable vote of confidence in the company, CNRI announced recently.
This substantial purchase by Shim is a clear indication of his resolute belief in the company's future potential as well as its growth trajectory.
"The significance of such insider activity cannot be understated, as it highlights the alignment of management's interests with those of shareholders," states CNRI.
This alignment augments investor sentiment and underscores the company's commitment to its ongoing expansion and development.
In a corresponding move that fortifies the strength of investor faith in CNRI's prospects, the biggest shareholder—owned by two directors—recently exercised their option to purchase 1.4-million share purchase warrants, each granting them the right to acquire one share at a price of $1.50. This strategic move, which took place on June 30, 2023, led to aggregate proceeds of over $2-million.
The synergy between these insider activities underlines a decisive belief in CNRI's ongoing endeavours, and it effectively underscores the unity of interest between the company's leadership and its shareholders. This alignment not only enhances investor trust but also reinforces the company's dedication to sustainable growth and advancement.
CNRI's commitment to its future project has also been highlighted by recent successful financings. The company recently completed a flow-through financing initiative that raised over $2-million. This financing included the issuance of over one-million flow-through shares at a price of $2.70 per share.
Additionally, CNRI has closed the first tranche of its non-brokered private placement, with 1.08-million charity flow-through shares issued at a price of $2.877 per share, resulting in gross proceeds of over $3-million. This influx of capital bodes well for the company's exploration endeavours, particularly for the ongoing Ferguson Lake project.
The company plans to undertake 20 000 m of drilling in 2023, with over half of that already completed. This robust exploration effort holds the potential to expand resources and unlock new growth avenues for CNRI.
"The recent insider buying activity by our chairperson and the major shareholder's exercising of share purchase warrants underscores a profound vote of confidence in Canadian North Resources' future. Coupled with successful financing initiatives, these moves collectively enhance investor sentiment, demonstrate the management's alignment with shareholders' interests, and bolster the company's growth prospects," the company states.
The commitment to responsible resource exploration and the unwavering support from key stakeholders can potentially attract new investors and solidify CNRI's position in the market, it claims.