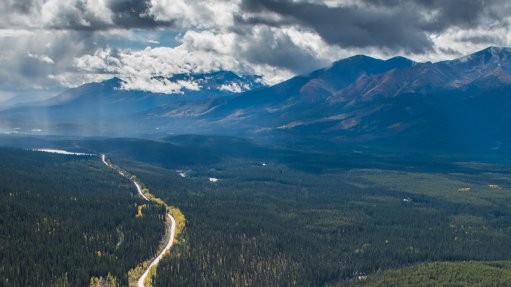 A contractor at the 3Aces project, in Canada's Yukon, has tested presumptively positive for Covid-19, dual-listed Seabridge Gold reported on Tuesday.
The company conducted a rapid antigen test after the person arrived at the project site. Three other individuals who came into close contact with the individual testing positive have all tested Covid-19 negative following completion of rapid antigen tests.
Seabridge Gold is awaiting confirmation of the positive result from a Covid-19 laboratory-based PCR test.
All four individuals have self-isolated at the 3Aces site and remain in good health.
"Reducing the risk of transmission and protecting the health and wellness of our workers and surrounding communities is our top priority. We have in place a comprehensive Covid-19 safety plan created for the 3Aces project to provide a safe work environment and to minimize the infection and transmission risk of Covid-19 to employees, contractors, and local communities," stated Seabridge CEO Rudi Fronk.
Operations at 3Aces will continue as normal.
The 2021 exploration programme at 3Aces started field activities on June 7 with line cutting to support a geophysical survey. Work began in the southern part of a 42 line km grid working upslope as the snow conditions improved. Surveying of a CSAMT geophysical programme is expected shortly. The programme is designed to build a 3D earth image to integrate with historical drilling. The aim of this initial work is to expand high-grade gold targets previously identified and detect new targets for initial drill testing. After in-depth interpretation and integration of the new data, combined with historical data, drill testing is expected later in the year.
Seabridge bought the project from Golden Predator a year ago.