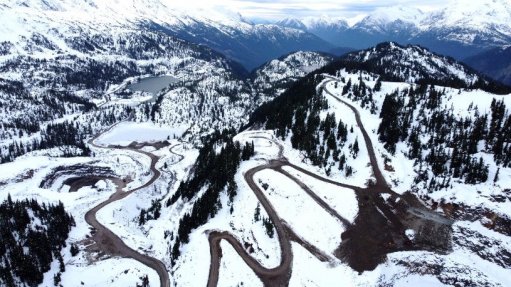 Canadian project developer Ascot Gold on Tuesday announced a 27% increase in the capital cost estimate for its Premier project, in British Columbia, citing higher indirect costs caused by schedule delays, weather impacts and supply chain pressures.
The Premier project will now cost C$224-million, compared with a previous estimate of C$176-million.
At year-end, Ascot had spent a total of C$60-million on the project and still had to spend C$164-million to complete the project. With total liquidity of C$153-million, the company faces a financing gap and will "pursue additional funding options in the near future".
CEO Derek White commented in a statement that he was confident in Ascot's ability to execute on the remainder of the project construction during 2022, on the path to becoming Canada's next gold producer.
"We are excited to get the Premier mill restarted with first gold pour anticipated around this time next year. The Golden Triangle of north-western BC has been a focal point for Canadian mining mergers and acquisitions in recent years, and Ascot has one of only three mills in the entire region," he said.
Ascot last month announced a schedule delay for the project, after it paused outdoor construction activities and underground development during the winter. The firm also had to order replacements for components that got lost at sea.
Ascot stated that it would ramp up full-scale construction activities in April this year. The first gold pour would be in early 2023.