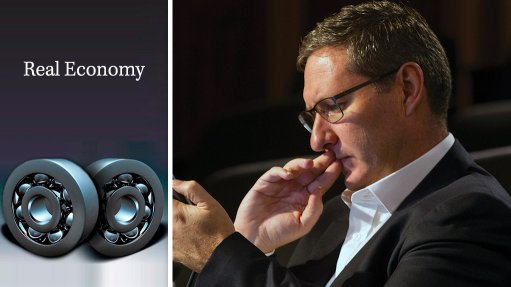 First the good news. The Department of Energy (DoE) has, finally, released the draft Integrated Resource Plan (IRP) base case for public comment and consultation. Despite what has been an unacceptable delay in updating a plan that is six years out of date, at least South Africans have something firm with which to engage.
In addition, the DoE has outlined the process – including provincial road shows and consultations at the National Economic Development and Labour Council – it will be following in order to finalise the IRP, probably by April. Should the process be as open and transparent as promised, the interested public will be given a chance to contest and stress-test the assumptions.
Such consultations, if taken seriously, should, ultimately, help deliver a far better product than that being presented in the draft base case. As DoE deputy director-general Ompi Aphane pointed out when releasing the base case, the draft IRP 2010 was also heavily criticised when first released, but was made more credible through consultation.
The less good news is that it appears that the release of the IRP and some of the associated "sample scenarios" will be used to facilitate parallel processes – one to finalise the IRP itself and another process to test the nuclear market.
How is this possible? Well, while the base case suggests that there will be no need for new nuclear until 2037, the draft has been released together with one sample scenario that calls for the first 1 359 MW of new nuclear by 2026.
The scenario imagines an environment where the base case is adjusted by replacing the peak-plateau-decline carbon emission reduction plan with more stringent carbon budgets, while "constraining" the yearly allocation of wind and solar photovoltaic (PV) to 1 800 MW and 1 000 MW respectively. Under this sample scenario, a total of 25 821 MW of new nuclear is required by 2050, with the first reactors to be introduced in 2025.
State-owned power utility Eskom had jumped on this scenario, which is one of at least 12 to have been tested, to justify the imme- diate release of a request for proposals for nuclear.
However, a second sample was also released applying the same carbon-budget limitations to an "unconstrained renewables" scenario. Under this plan, wind and solar PV rise in the 2050 mix from 55 000 MW in the base case to 156 160 MW, while nuclear falls to 5 436, with the first reactor only required in 2037.
In other words, there are material differences in the outcomes, depending on the assumptions.
Given these marked deviations, it would surely be better to settle on a final, policy-adjusted plan, before acting, precipitately, on one somewhat extreme sample scenario. Doing so will further entrench the prevailing sense of mistrust around the nuclear programme.