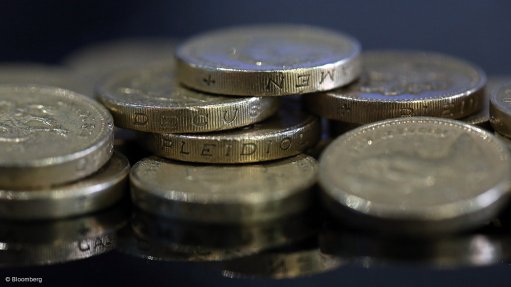 Photo by: Bloomberg
PERTH (miningweekly.com) – Lithium developer Sayona Mining on Friday announced a successful A$190-million institutional placement to fund the 2023 restart of its North American Lithium (NAL) operations in Québec.
Sayona told shareholders that it had received firm commitments for the placement of more than one-billion shares at a price of 18c each, with the issue price representing a 12.2% discount to the company's last closing price on May 24.
The new shares will be issued under the company's existing placement capacity, and will not require shareholder approval.
The company said on Friday that the placement has provided Sayona with considerable balance sheet strength as the company rapidly develops its leading lithium resource base in North America, amid escalating demand from the electric vehicle and clean energy revolution. Sayona is also assessing the viability of a lithium hydroxide or carbonate plant at NAL, allowing for increased value‐add to the operation and supporting the Québec government's battery strategy.
In addition to the proposed NAL restart, the placement will also provide strategic funding for Sayona to expand and grow its highly strategic Northern Hub resource base, including A$35-million going towards the development of the Authier project, a further A$25-million towards the evaluation and feasibility study update for the Moblan project, as well as funding going towards exploration and project evaluation and working capital costs.
A recently completed prefeasibility study into the NAL operations confirmed the viability of a 1.5-million-tonne-a-year operation, delivering 4.4-million tonnes of spodumene concentrate over a mine life of 27 years.
The study estimated that the project would require a capital investment of A$102-million, but could generate net revenues of A$7.8-billion, and projected earnings before interest, taxes, depreciation and amortisation of A$3.2-billion.
Sayona on Friday also announced the appointment of a new CFO for its Québec subsidiary, as part of an enhanced corporate structure as the company looked to start production at NAL in the first quarter of 2023.
Salvatore Vitale has been appointed as Sayona Québec's new CFO, responsible for overseeing all financial activities of the company as it advances towards the start of spodumene production.
Vitale has more than 25 years' experience in strategic positions with major companies including BlackRock Metals, Alliance Magnesium and Transforce Inc, with extensive strategic and operational financial experience in mergers and acquisitions, capital raising and streamlining operations.
His appointment is part of a revamp of Sayona Québec's corporate structure to reflect the company's progression towards production and its responsibility as a sustainable and socially responsible enterprise, Sayona said on Friday.
This includes the appointment of Anne Blier as VP for environment, Carl Corriveau as VP for exploration, and Cindy Valence as chief sustainability officer. In addition, Richard Saint‐Jean was appointed GM of NAL, among other recruitment to progress the operation's restart.