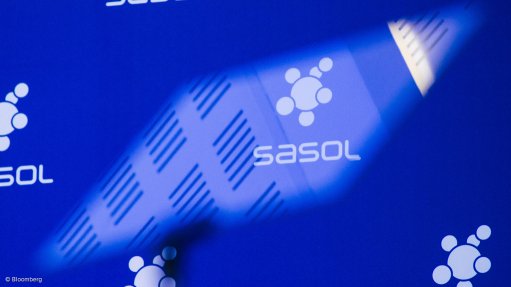 Photo by: Bloomberg
Implementing a digital transformation strategy is a "must", rather than an option, and is driven by both external and internal forces, petrochemicals company Sasol Chemicals digital lead Oratile Sematle said on September 8.
Speaking during an automation-themed webinar as part of this year's Electra Mining Africa 2020 Connect virtual event, he explained that, externally, digital technologies and applications were evolving fast, which was driving disruption along the value chain.
Additionally, competitors were also rapidly increasing digital investment, he said.
Further, from an internal perspective, digital was also a critical element to growing a company's customer base and revenue, he pointed out.
Other internal factors driving this change are that digital is key to achieving ambitious customer intelligence targets and to closing benchmark gaps, while simultaneously improving safety, health and the environment, as well as enhancing employee engagement and performance.
However, Sematle emphasised that organisational culture, customer experience, asset management and people efficiency were also critical to building a customer-centred digital strategy.
For Sasol specifically, Sematle's co-presenter, Sasol Chemicals digital VP Stefan Strydom said the group's journey began from an end-to-end customer journey, which addressed specific pain-points for the company, some of which included first customer contact, identification of customer needs, product development and first commercial orders from clients.
Through information collected from more than 600 customer surveys, 30 customer interviews, 20 internal employee interviews and five 'hackathons', Sasol was able to define a roadmap for itself, which enabled the company to achieve its desired digital aspirations.
The initiative, Strydom explained, was built to deliver impact by combining agile ways of working and digital solutions. However, key to the success of the transformation was capability building and new skills development.
Overall, moving forward, Sasol aims to focus on having a clear vision and mandate, self-managed teams and a holistic approach to transformation, while also building the required skills and capabilities needed for a digital future.
Additionally, the company intends to focus applications on effort and resources and to have regular and iterative testing as a manner of tracking the value of the strategy.
The automation-themed webinar was hosted by the Society for Automation, Instrumentation, Mechatronics and Control (SAIMC).
Creamer Media's Engineering News & Mining Weekly is a partner of the Mining Africa 2020 Connect virtual event.