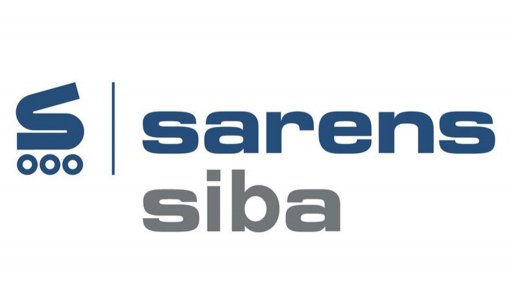 Sarens is the global leader and industry reference in crane rental services, heavy lifting and engineered transport.
With state-of-the-art equipment and value engineering, Sarens offers its clients creative and intelligent solutions to any heavy lifting and engineered transport challenges.
Covid-19 government regulations introduced new restrictions and challenges to the South African economy and companies operating in the current business environment. This has necessitated a re-examination of traditional business models and an expedited transition towards what has been coined "the new normal", with an urgent imperative to adapt and look forward.
Sarens Siba used the initial period of Level 5 lockdown in South Africa to conduct a thorough internal assessment of its working model, to ensure that the company is aligned with clients' requirements and expectations to deliver Sarens' world-class services as the number one heavy lift and engineered transport specialist in Southern Africa.
What was clear from the onset of the global pandemic was that large organisations would need to be flexible in order to adapt to ever-changing market forces. Companies and organisations that are too rigid and unable to adapt to changing landscapes would not survive.
Sarens Siba took a bold initiative and carried out an internal review, mainly by means of online discussions, to plan a way forward for the company to adapt and re-align to an improved business model, with the primary focus on client's requirements and specific geographical areas.
What became clear during the Sarens review was that the company's existing business model of having all machines and manpower based in a centralised location, was not optimal. This led to the development of a plan to change the working model to a depot-based structure, with designated depots being identified in key locations including Sasolburg, Secunda, Witbank and Rustenburg, with a smaller set-up for the crawler and larger mobile cranes or heavies. Each of the depots will have its own dedicated equipment and manpower for management, sales, supervision and maintenance.
The depots will be located on the clients' door-step, to ensure a quicker reaction time and improved, cost-effective customer service, with dedicated staff on hand to assist clients in solving any problems and finding engineered solutions.
Sarens' new depot structure was launched on 1 July 2020 and the company has received excellent feedback from its client base, with very positive reviews of the improved organisational structure. This new business model has also allowed Sarens Siba to cost-effectively service a much broader geographical client base.
Sarens is now also able to understand clients' needs and provide more efficient and effective assistance with engineered solutions using its in-house engineering team, adding client and operational value and efficiencies by finding alternative methods and solutions while moving away from traditional basic crane lifting.
As a global brand, Sarens consistently strives to ensure that all its operations and projects are aligned with the company's global ISO certifications for safety (ISO 45000), environment (ISO 14000) and quality (ISO 9001).
Sarens Siba is a level 1 broad-based black economic empowerment company and continues to grow and flourish across Southern Africa, with successful branches in Mozambique, Zambia and Botswana that service cross-border clients as well as South African clients executing cross-border projects.
Sarens proudly stands by its motto: "Nothing too heavy, Nothing too high".