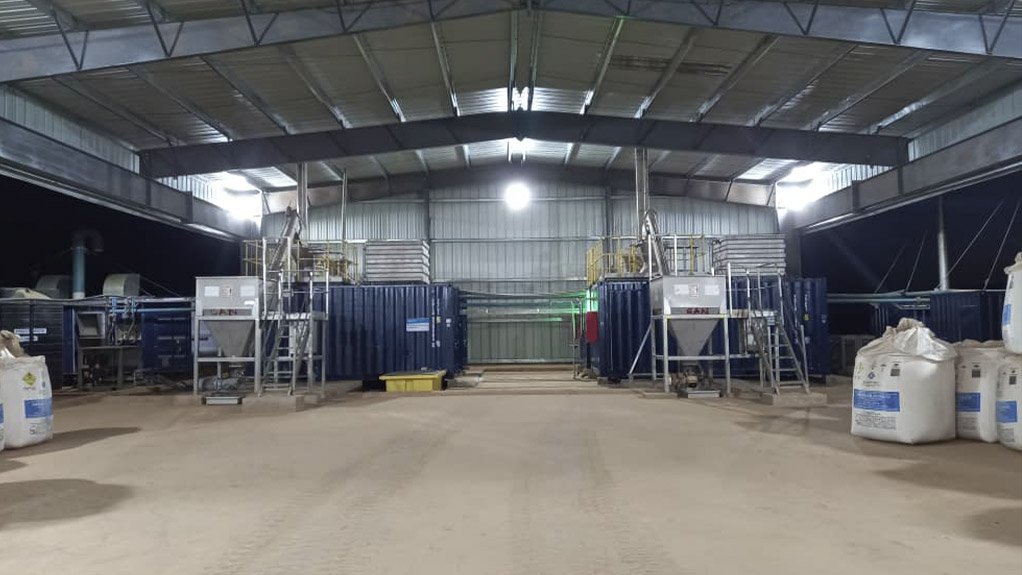 On the 13 February 2021, the new Orica Burkina Faso emulsion production and storage facility located in Sanbrado, Burkina Faso, West Africa was commissioned, and the first emulsion produced.
This was the culmination of a project originally conceived in 2019 for a 2-line NOISE ANE production facility which would act as a beach head for Orica product supply in the West Africa region. The facility has an annual production capacity of 35,000Tons ANE and will also store 500Tons of AN bulk bag.
The plant will improve security of supply to all customers across the country and will supply state-of-the-art bulk technologies for both surface and underground operations. These products together with the whole technology portfolio of Orica will help our customers to improve safety conditions on their operations, reduce drill and blast costs, optimizing energy to obtain desired blasting outcomes and improve productivity along their value chain.
Challenges faced in the execution of this project was exacerbated by COVID-19 which led to the remote supervision of the project civil and mechanical installation as well as travel complications following the lifting of some government and company restrictions. The additional effort put in by the Sanbrado site team with support from the Country management and Africa functional teams ensured that the production facility became a reality.
This plant also found Orica the opportunity to increase local collaboration and upskill the Burkinabe community in the mining industry and ANE production specifically. Out of the eight Orica employees appointed to the production plant seven are Burkina Faso citizens.
The operating license was issued early in February 2021 following site inspection by government authorities. The Sanbrado site is now supplying product to the local Sanbrado mine and supporting the Syama, Mali mining operations via export of product from Burkina Faso to its neighbouring country.
This facility will also support expansion of the local Orica market, increasing Orica's footprint in this region.