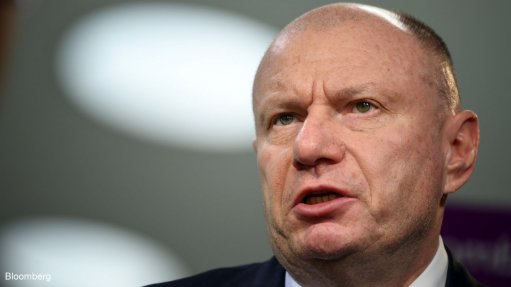 Nornickel CEO Vladimir Potanin
LONDON - Aluminium giant Rusal plans to bring a further lawsuit in London against Vladimir Potanin, CEO of Nornickel, court documents show, marking the latest flare-up in relations between two of Russia's biggest metal companies.
Rusal wishes to "bring certain further claims" against Potanin and his affiliate Whiteleave Holdings that are not covered by a lawsuit filed in London's High Court on October 21, according to a court order dated March 21 and seen by Reuters.
Rusal declined to comment, but previously said its legal action was to protect the interests of Nornickel's shareholders. Potanin holds a 37% stake, while Rusal holds 26%.
"Lawyers on the case are waiting for their licence as they are preparing to litigate," Potanin's Interros holding company said in an emailed statement.
Rusal's lawsuit has been paused until mid-July pending an application by Potanin and Whiteleave's lawyers Seladore Legal to Britain's Office of Financial Sanctions Implementation for a licence to represent them, the court order states.
Nornickel has not been directly targeted by Western sanctions, but Britain and the US have placed sanctions on Potanin.
The dispute that led to the October lawsuit, and Rusal's planned further claims, centres on an agreement brokered by Moscow in 2012 between Nornickel's two largest shareholders, Potanin and Rusal, which protected Nornickel's dividend payouts.
Oleg Deripaska, founder of Rusal, is not a party to the litigation.
Disagreements over dividends have been the main reason for on-and-off rows between shareholders at Nornickel and Rusal. One of the parties to the 2012 deal is billionaire Roman Abramovich, who helped to cool the dispute a decade ago.
The deal, which was due to expire at the end of 2022, resolved a disagreement over how much profit should be returned to investors and how much should be invested in Nornickel.
Rusal alleges Potanin and Whiteleave procured the transfer of "crucial subsidiaries" out of Nornickel's corporate group "with the sole or main purpose of diverting value away from the (Nornickel) Group, as part of a wider strategy of entrenching (Whiteleave and Potanin's) control", according to a summary of the lawsuit dated October 21.