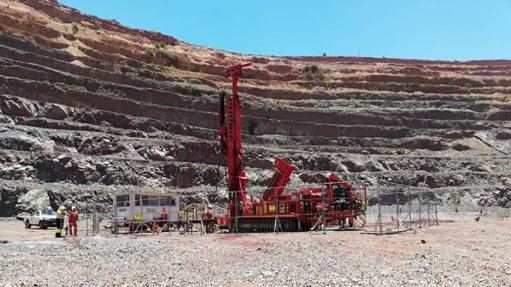 Drilling technology solutions provider Rosond and drilling technology multinational Boart Longyear have entered into a partnership to develop local businesses in the Northern Cape as part of the drilling programme at Kumba Iron Ore's Sishen and Kolomela mines.
"This contract is anticipated to continue for the next few years. It is important that we play a major role in empowering small business and developing the local community to become an integral part of our own supply chain," says Rosond MD Ricardo Ribeiro.
"We approached Boart Longyear to suggest an enterprise supplier development (ESD) company that we could both develop for the benefit of the local area and economy.
"We have a responsibility towards ESD. We strive to translate new opportunities for Rosond into opportunities for the communities in which we are active, so that our growth, in turn, benefits these communities," he notes.
The Workshop Warehouse will service Rosond's operations at Kumba with all its Boart Longyear requirements.
"It was important for us and Rosond to find a local company that not only ascribes to our own values and business ethics, but that fits in with Anglo American's policies as well," highlights Boart Longyear Africa sales GM Andre van Heerden.
"ESD is a critical pillar of our preferential procurement, supplier diversity, supplier development and enterprise development policy, linked to our broad-based black economic empowerment certification, whereby we seek to make a significant contribution to the transformation of South Africa," adds Ribeiro.
Workshop Warehouse was established two years ago and entrepreneur Clayton van der Ross highlights that being selected as an ESD partner by Rosond and Boart Longyear will help the fledgling company develop its own regional network and, in turn, empower other local stakeholders.
Rosond strives to recruit local labour and upskill startups and small and medium-sized business suppliers. It is also committed to employment equity and transformation across all employment levels.
The company complies fully with all South African employment equity legislation, with human resource officers based at satellite sites to service the human resources requirements of staff on-site, says Riberio.