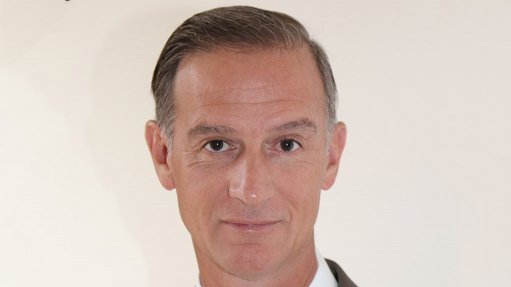 GARY PULLEN Zambia finds itself at a 'fuel crossroads', as ageing fuel supply infrastructure, including the Indeni petroleum refinery and the Tanzania-Zambia Pipeline, are impacting on economic growth
While the mining industry in Zambia is currently looking healthy – owing in part to the surge in demand for cobalt to produce lithium-ion batteries – it is crucial that the country's fuel industry keeps pace with the upswing in industrial output and changing market demands, says independent energy company SA Oil MD Gary Pullen.
"As an energy-intensive industry, mining requires a constant and reliable supply of fuels, such as heavy fuel oil (HFOs) and diesel to remain operational and meet production demands." In addition, there is an increasing demand from mines for low sulphur fuels, including low sulphur fuel oil and low sulphur diesel, Pullen says.
However, Zambia's Indeni Petroleum Refinery, in Ndola, is currently not capable of producing low sulphur fuels to meet contemporary market demands, he notes.
The age of the Indeni refinery impacts on the quantity and quality of the fuel produced. Currently, the facility is in a "catch-22 situation" of not being able to operate at capacity, as its current configuration means it would produce too much "black product" – HFOs and bitumen, for which there is decreasing demand, and not enough "white product" – lighter fuels, Pullen notes.
Indeni is a simple hydroskimming refinery designed to produce fuels which suited the fuel needs of the equipment designed and built in the 1970s and 1980s; since then, the low sulphur revolution has started to take effect, with many mining majors and original-equipment manufacturers insisting that fuels with a lower sulphur fuel content be used.
Using low sulphur fuel products reduces the environmental impact of industry, Pullen explains, adding that modern mining equipment and vehicles – which originate in Europe and are made to European Standards specifications – are configured specifically for low sulphur fuel products.
"Fuel products with a high sulphur content are most unsuitable for modern mining equipment and vehicles, and can have dire consequences on this machinery, with the accompanying cost implications for mining operations in terms of downtime, repairs and even replacement if incorrect fuels are used," he states.
Solutions
Total consumption of petroleum products in Zambia is on the rise yearly, owing to increased economic activity, and especially the revival of the mining industry, Pullen says.
"Now, like other Southern African countries, including South Africa, Zambia finds itself at a 'fuel crossroads', as ageing fuel supply infrastructure, including the refinery and the Tanzania-Zambia (Tazama) Pipeline, are impacting on economic growth."
Various solutions have been proposed, including upgrading the Indeni Petroleum Refinery so that it can produce higher quality fuels which meet current market specifications. Other suggestions include importing product to Zambia through the Mchinji Corridor, in Malawi, by rail from Walvis Bay, in Namibia, to Livingstone, in Zambia, or by road or rail from South Africa, he adds.
"Which solution Zambia chooses depends on walking the proverbial thin line between politics and economics. To support the current mini-boom in mining and, to sustain further economic growth, however, it's clear that low sulphur fuels need to be readily available under open market conditions," Pullen concludes.