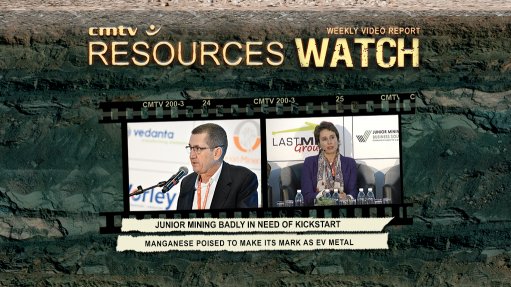 Welcome to Creamer Media's Resources Watch, a weekly video round-up of the events and people making and shaping the news in the mining industry.
This week:
Junior mining badly in need of kickstart
And, Manganese poised to make its mark as EV metal
Junior mining is badly in need of a policy framework that will kickstart activity.
Junior Indaba Chairperson Bernard Swanepoel:
Manganese could make its mark in the battery electric vehicle arena by displacing cobalt to a large extent in many of the cathode formulations, where the bulk of battery metals are used.
Manganese Metal Company chief marketing officer Madelein Todd:
For mining news as it breaks, stay logged onto Mining Weekly.com and register for our free daily newsletter.