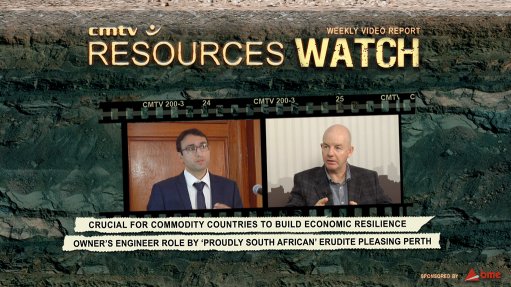 Welcome to Creamer Media's Resources Watch, a weekly video round-up of the events and people making and shaping the news in the mining industry.
This week:
Crucial for commodity countries to build economic resilience
And, owner's engineer role by 'Proudly South African' Erudite pleasing Perth
Without policy change, commodity-dependent developing countries risk falling short of achieving their sustainable development goals by 2030.
Unctad's Stefan Csordas
New 'Proudly South African' start-up Erudite Strategies has hit a rich vein of acceptance in Australia.
Erudite founding director Johann de Bruin


For mining news as it breaks, stay logged onto Mining Weekly.com and register for our free daily newsletter.