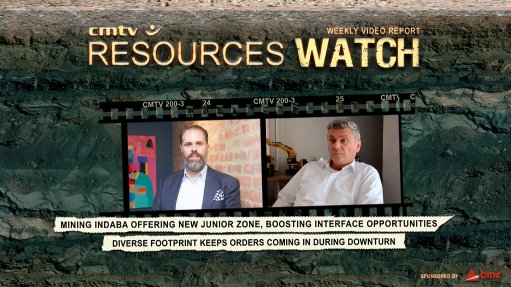 Welcome to Creamer Media's Resources Watch, a weekly video round-up of the events and people making and shaping the news in the mining industry.
This week:
Mining Indaba offering new junior zone, boosting interface opportunities
And, diverse footprint keeps orders coming in during downturn
Strong new thrusts are planned for next year's Investing in African Mining Indaba to support investment in mining companies operating in Africa and to provide an effective platform for mining companies to communicate their objectives to investors.
Investing in African Mining Indaba MD Alex Grose

The wide geographic spread of Barloworld Equipment insulates it from the effects of mining cycles that may challenge the sustainability of some of its competitors.
Barloworld executive director Shane Fitzpatrick

For mining news as it breaks, stay logged onto Mining Weekly.com and register for our free daily newsletter.