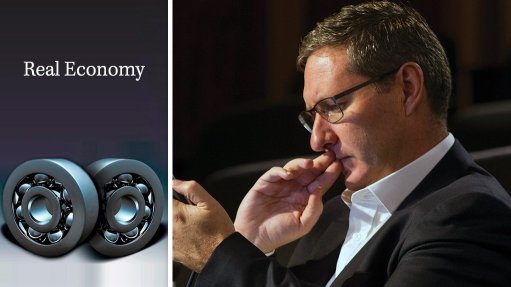 It is certainly not news to anyone that Eskom "as it is conceived and is operating today is not sustainable". Nevertheless, the fact that chairperson Jabu Mabuza made this statement so bluntly at last week's interim results presentation is refreshing and terrifying in equal measure.
It is refreshing, because there is no longer any attempt to disguise Eskom's dire predicament behind meaningless slogans of returning the utility to its former glory, or making Eskom great again. Instead, we are being told quite frankly just how bad things are – and they are really bad.
The State-owned utility is financially broke and its going-concern status is questionable. Eskom's debt load at R400-billion and rising is indeed "impossibly high", while its debt-servicing costs are now materially larger than the cash it generates from operating activities. It is, thus, raising debt finance not only to fund its capital projects, but also to pay for debt servicing.
It is operationally broken. Poor management of coal stocks and a ballooning maintenance backlog have combined toxically to make the risk of growth- and confidence-sapping power cuts a real and present danger again. The group's year-to-date energy availability factor (EAF) has slumped to 74.2%. However, the figure is far worse currently (below 70%), owing to a surge in unplanned outages just as planned summer maintenance is peaking. The EAF is even worse for the coal fleet, as the figure reported by Eskom also includes its nonfossil-fuel power stations.
Eskom's business model is no longer fit for purpose and is going to become an even greater drag on the group's sustainability as the global megatrend of affordable decentralised generation takes hold and self-generation by businesses and households further cannibalises Eskom's sales.
Finally, Eskom poses a serious threat to government's finances and is now arguably also the biggest risk to South Africa's economic and social wellbeing.
However, Mabuza's message is also terrifying, because, while correctly diagnosing the problem is vital, finding the right cure and having the skill to perform the necessary surgery are even more crucial. A further complicating factor is that none of the real reme- dies will be painless.
For instance, it is fallacious that rooting out corruption and dealing with inefficiencies will solve all Eskom's problems. That's not to suggest that Eskom can throw up its hands and do nothing. It has to address the inefficiencies and it must do all in its power to prosecute those who have used Eskom as a piggy- bank. Nevertheless, the utility will not be returned to sustainability merely by cutting costs, or by recovering ill-gotten gains.
If sustainability is the objective, then South Africans will have to gird themselves for a far more fundamental intervention – one that could well affect consumers, taxpayers, bondholders and Eskom employees. In other words, fundamentally, fixing Eskom is as much a political problem as it is a technical one.
From a political point of view, the Eskom can has been kicked down a cul-de-sac and there is no way out, but to make the difficult calls. Terrifyingly, though, it is far from clear whether Eskom's interim-results reality check will trigger the political intervention that is now so desperately required.