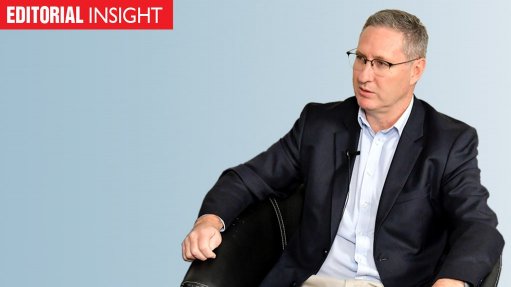 The six-year gap in South Africa's procurement of new electricity capacity is biting and will continue to do so for another five years at least, unless urgent action is taken to reform those aspects of the electricity supply industry that continue to hamper non-Eskom investment.
True, the country is finally entering into an era of consistent utility-scale procurement, with rolling and overlapping auction programmes having been announced for the coming year and a bit.
True, demand is not growing even at the moderated pace assumed in the latest Integrated Resource Plan for electricity. In fact, Eskom is selling less electricity than it did in 2004.
And true, the energy availability factor from Eskom's coal fleet has arguably reached its nadir at below 65%.
Nevertheless, the sustained hiatus in adding new energy and capacity to South Africa's aging system will mean that the load-shedding spectre will hang over this economy for far longer than it should ever have been allowed to.
As Eskom CEO Andre de Ruyter acknowledged during a recent 'State of the System' briefing, the utility's upscaled maintenance programme, while essential, is simply insufficient to eliminate system vulnerability in a context of a supply shortfall of some 4 000 MW – a shortfall that will not only endure for five years, but expand should the South African economy begin growing again.
A stress-tested system outlook for Eskom's upcoming financial year underlines the implications of this deficit: if unplanned breakdowns are kept below 11 000 MW, no load-shedding will be required, and diesel costs will fall to about R1-billion; at 12 000 MW (the level that triggered load-shedding this month) three days of rotational power cuts and R3.2-billion of diesel will be needed; and at 13 000 MW, the number of load-shedding days will surge to above 60, while diesel cost will rise to over R8-billion.
What could be done to alter this picture of vulnerability?
For one, there can be no further slippage in the procurement schedule. To achieve this, the bid documentation, especially in the initial ramp-up phase, must make immediate sense to potential bidders. The evaluation processes need to run like clockwork and the preferred bidders, their financiers and contractors need to meet their side of the bargain by ensuring that commercial operation begins in line with commitments made during the bidding phase.
Secondly, policymakers need to prioritise those technologies that can make a contribution. In other words, technologies that can be financed and built within the five-year horizon.
And third, the policymakers and regulators should make every effort to unlock distributed-generation projects, particularly those that can improve the security-of-supply and cost profile of productive assets, such as mines, smelters, factories and farms.
This will require clear and sensible rules and wheeling charges, as well as changes to the tariff structure to fairly reflect system costs and risks. Nevertheless, it still represents the quickest and cheapest way to begin eating into the 4 000 MW gap.