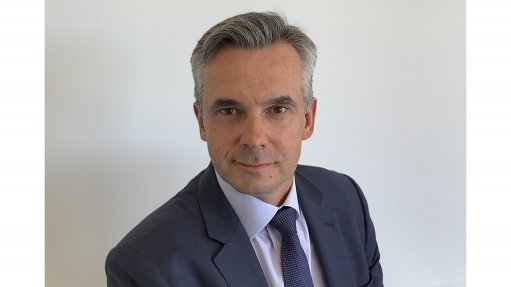 Bardin Davis Rare earths provide Tanzanian mining sector with new opportunites
Increased interest in a green economy and critical minerals is leading to new mining and investment opportunities in Tanzania such as ASX-listed rare earths mining company Peak Resources' Ngualla rare earths project.
"The Ngualla project is based on one of the largest and highest-grade undeveloped neodymium praseodymium (NdPr) deposits in the world," says Peak Resources MD Bardin Davis.
The project aims to become one of the world's lowest-cost, fully integrated rare earth producers.
"Our goal is to develop the Ngualla rares earth project, which is going to deliver multi-generational benefits to the community and the people of Tanzania while providing robust returns to our shareholders," says Davis.
The project entails the construction of a mine and concentrator, which is projected to produce 32 000 t of concentrate at a grade of 45% a year.
The project also has ore reserves, which account for less than 10% of the mineral resources base, with a rare-earth oxide grade of 4.8%, which is projected to support the initial life of mine (LoM) for about 26 years and provides "significant scope for future expansions and extensions of the LoM".
"Another point of differentiation is that Ngualla is a weathered carbonatite with a high-grade bastnaesite zone, which is important because it's low in acid consuming elements, as well as radionuclides," explains Davis.
This supports lower acid consumption in the refining process, as well as a more efficient flowsheet, while avoiding issues with elevated levels of thorium and uranium.
Meanwhile, the NdPr oxide segment of the rare earths sector accounts for about 85% of the total value of the global rare earths sector. The market demand for 2021 is expected to be around 70 000 t, with an estimated value of around $6-billion, which is projected to more than double in excess of $12-billion by 2030, adds Davis.
NdPr oxide is used in the production of permanent magnets, which, in turn, are used in the production of electric motors in electric vehicles (EVs) and for direct drive wind turbines, among other applications.
The increasing pressure globally for a green transformation, as well as commitments to net zero carbon targets and deadlines in the banning of petrol-driven vehicles by various countries, is resulting in the increasing adoption of EVs. Sales increased by 43% for EVs in 2020, which bodes well for the rare earths industry, he explains.
"There's a very strong nexus between rare earths and trends around decarbonisation, electrification of transport and renewable-energy generation."
Market Trends
Davis adds that there is also increasing awareness in the market of China's dominant position in the production of NdPr oxide, which accounts for around 90% of global production. This has led to an increased awareness regarding the importance of diversity of supply in the sector and the need to support production outside China.
"Historically, a lot of the world's rare earths expertise reside in China. That's certainly starting to change," says Davis.
There have been government initiatives from various countries, owing to rising geopolitical and trade concerns, focusing on critical minerals including rare earths.
The Australian government recently unveiled its Resource Technology and Critical Resources roadmap, while US President Joe Biden ordered a review of US supply chains, including critical minerals such as rare earths. European Commission President Ursula von der Leyen has also warned against over-reliance on China for rare earths, advising that it is not sustainable.
The increased awareness around supply chains and critical minerals is also a result of the supply chain disruptions caused by the Covid-19 pandemic.
Investment Trends
The Ngualla project is currently focused on securing its Special Mining Licence before it can continue with other aspects of its development and construction of the mine.
A critical challenge is the granting of the Special Mining Licence, which has been delayed, owing to changes in legislation, the Tanzanian general election in October 2020 and the dispute – now resolved – between government and gold producer Acacia Mining.
The changes in legislation led to foreign investment slowing down; however, it is expected to gain momentum because of the abundant mineral resources in the country.
The resolution of the dispute between government and Acacia is also a favourable factor in encouraging foreign investment.
Davis adds that, while there have been various changes in the Tanzanian mining industry, there is "certainly a lot of foreign appetite to invest in the country".
He explains that, historically, Tanzania's mining sector was very much focused on and renowned for gold, diamonds and tanzanite, but that there is enormous opportunity for Tanzania in rare earths and battery elements.
"It's an exciting time for the Tanzanian mining sector," says Davis, concluding that he has been impressed by the "genuine desire of government to balance the need for economic benefits to the country with the requirements of foreign investors."