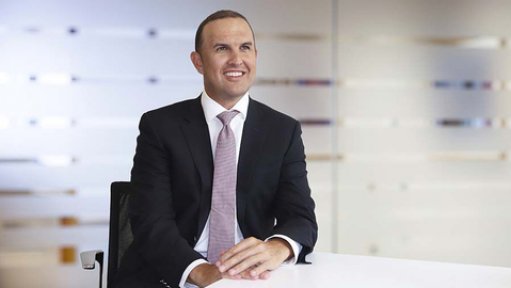 Aaron Puna
Global gold major Newmont on Thursday announced the appointment of Aaron Puna – the former CEO of Anglo American's copper business in Chile – as executive VP and chief technology officer.
His appointment will be effective in January next year.
As CEO of Anglo American in Chile, Puna oversaw all company activities in country, including three operations and a joint venture, a workforce of more 16 500 and external stakeholder engagement. He led the implementation of Anglo American's autonomous haulage fleet at high altitude operations and has driven the country's copper production to over 600 000 t/y.
"Aaron has a demonstrated track record of safely delivering results and his technical and operating skills will further strengthen our global business," said Newmont president and CEO Tom Palmer.
"Aaron will also bring key strategic leadership to Newmont as we progress our strategic alliance with Caterpillar to deliver the mining industry's first end-to-end zero emissions mining system."
Newmont also announced the appointment of two senior regional leaders to new roles.
Mark Rodgers, currently senior VP – North America, would transition to the role of senior VP – South America in October following the retirement of Alwyn Pretorius.
Rodgers has worked across multiple commodities, with extensive experience in running mining operations, and has led teams to deliver significant safety, productivity, technology and cost improvements.
With Rodgers' appointment to lead the South America region, Newmont promoted Bernard Wessels, currently GM for the Peñasquito mine, to the role of senior VP – North America, also effective in October.