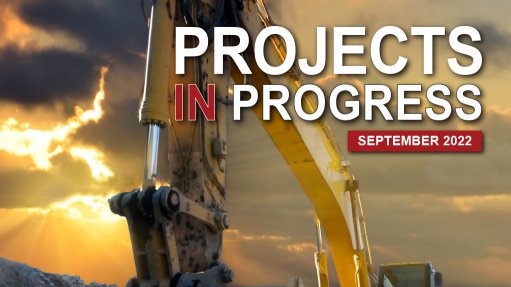 The electricity crisis may be the most visible and damaging sign of South Africa's growing infrastructure backlog, but it is certainly not the only one.
South Africa's rail and port deficiencies, for instance, are increasingly obvious and have become an opportunity cost.
In June, Minerals Council South Africa calculated that cost to be R35-billion, once delivered tonnages for 2021 were measured against targets set by Transnet, and R50-billion if deliveries were measured against the nameplate capacity of the rail and port infrastructure and rolling stock.
Various coal miners have lamented not being able to participate in the market boom that has arisen as some European and Asian countries scrambled to import more coal to displace Russian gas.
Several miners and traders have confirmed that constraints on the export of coal, chrome, iron-ore and manganese in 2021 have continued into 2022, exacerbated by a shortage of locomotives and the ongoing theft of overhead cables.
Steel producer ArcelorMittal South Africa described as "extraordinary" its decision to implement a month-long shutdown of one of its Vanderbijlpark blast furnaces to avoid the risk of an uncontrolled stoppage, owing to a shortage of iron-ore.
That shortfall was attributed directly to a "dysfunctional" rail situation, which resulted in the JSE-listed company's resorting to road transportation for as much as 35% of its iron-ore. At times, Vanderbijlpark was receiving 6 500 trucks a month, even though it is not designed to receive any bulk materials by road.
The state of the country's roads, meanwhile, is not only a massive irritant for motorists but also an economic constraint – one amplified by recent flooding in KwaZulu-Natal and by attacks on truck drivers, typically justified on the basis that foreign drivers are being employed in preference to South Africans.
Roads in those small towns unfortunate enough to be on routes to power stations and export terminals historically serviced by rail or conveyors are being devastated, while the lack of consistent maintenance has resulted in a worst-first approach to repairs rather than a more sustainable, preventative strategy.
Even more worrying is the poor condition of the country's water infrastructure in several provinces – a reality that has been brought to the fore by the desperate attempts of the City of Gqeberha, in the Eastern Cape, to stave off a 'day zero' event.
For some, however, day zero is already a reality, particularly in small towns and villages where frequent outages and dire quality problems are being reported.
Without basic infrastructure to deliver energy and water, and to facilitate mobility and communication, South Africa's growth prospects will remain constrained.
Greenfield and brownfield investment will also not materialise at the pace and scale needed to stimulate the mass employment required to begin addressing the country's social scourges.
While the costs of these backlogs are mounting, some optimism can be drawn from the fact that, from energy and transport to digital communications, government and its State-owned enterprises are moving in a direction that will open some of these sectors to new investors.
If well managed, it is even possible that these partnerships could result in a private, fixed investment boom and that the infrastructure required to stimulate future productive investment will begin to materialise.

To download the latest report click here