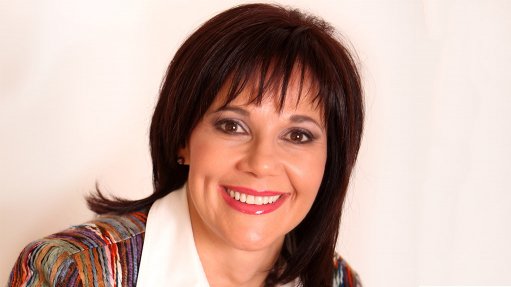 ProEthics founder Dr Janette Minnaar-van Veijeren.
South African professional ethics advisory ProEthics empowers its clients to fight dishonest business practices and prevent losses resulting from crime and irregularities, by promoting an ethical culture and responsible organisational governance.
Pretoria-based ProEthics says ethics and risk management frameworks are imperative to business success because anticompetitive market behaviour, corrupt practices, workplace irregularities and unethical behaviour have a significantly negative impact on the professional service delivery, reputation and, ultimately, profit and success of organisations.
A black economic-empowerment Level 4 contributor, ProEthics was founded as a vehicle to promote professional ethics in August 2014 by Dr Janette Minnaar-van Veijeren, who has a doctorate in criminal law from the University of Pretoria. Minnaar trains and consults, not only large corporations, municipalities, government departments and tertiary institutions in South Africa, but also provides her services to clients in Ghana, Nigeria, the Democratic Republic of Congo, Tanzania, Malawi, Zimbabwe, Mozambique and Namibia.
"As a microenterprise, our clients have the advantage of liaising with us in person. We strive to live up to the highest standards of ethical behaviour and professionalism in all we do. Our attention to detail and flexibility allows us to accommodate our clients' needs," states ProEthics.
Its main organisational expertise lies in organisational training and development, but ProEthics also offers ethics risk assessments, ethics investigations and reports, the development of an organisational ethics action plan, legal opinions on anticorruption and ethics issues, policy and framework development and revision, development of ethics statements and codes of conduct, support for internal ethics communication campaigns, customised training communication tools, development of e-learning material and conference presentations, and the writing of articles for newsletters and formal publications.
To train large numbers of employees in a short time, ProEthics has partnered with InSA (a group of facilitators), providing the company with a national footprint of 25 knowledgeable, skilled and expert facilitators, which are representative of South Africa's cultural and ethnic diversity.

THE PROETHICS TEAM
Above: ProEthics founder Dr Janette Minnaar-van Veijeren.
Right: The core team at ProEthics – office manager
Gerda Grundlingh, Advocate Simonè van Helsdingen
and Dr Minnaar-van Veijeren