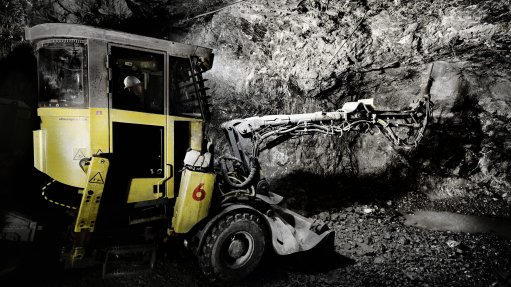 Underground mining has been stopped at Tara
Swedish mining group Boliden has halted production at the Tara zinc mine, in Ireland, owing to increased water flows into the mine.
While drilling a pilot raise bore hole for a 1 km ventilation shaft, a high flow of water into the mine was encountered, the company explained on Wednesday. It stated that inflow volumes were exceeding the capacity of the dewatering infrastructure.
Production has been stopped to focus on protecting infrastructure and equipment, while also eliminating unnecessary addition of water into the mine.
"Initiatives have been initiated to stop the flow of water from the pilot raise bore hole. It is at present unclear how long the stop in production will be," Boliden stated.
Tara is Europe's biggest zinc mine. In 2020, 2.32-million tonnes of ore were processed into metal concentrates containing zinc, lead and silver.