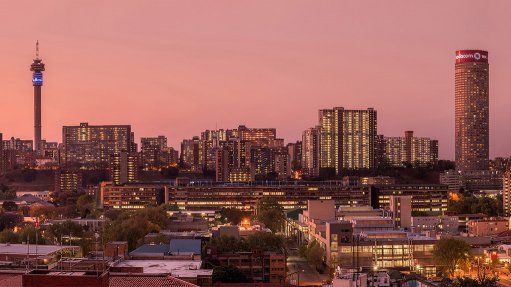 GET IT TOGETHER While there is so much potential in Africa, political certainty is required in conjunction with more streamlined procurement processes
From an economic perspective, the Covid-19 pandemic has not affected countries in Africa, apart from South Africa, as much as countries on other continents.
In Africa, political dynamics continue to affect the economy much more than the virus, says legal services provider LNP Attorneys chief executive Nikita Lalla.
Although Africa, "got off lightly", global economies, such as those of the UK and the US, have been affected by Covid-19 in terms of socioeconomic difficulties to such an extent that there may be little interest to invest outside of those countries, she tells Engineering News.
"These countries have realised that they need to put money into their own infrastructure and healthcare systems rather than investing in, for example, a project in Africa. Therefore, Africa, including South Africa, will have to look to the private sector to invest in projects rather than looking abroad for investment from other countries."
Lalla also highlights that, amid the curtailment of capital expenditure projects, private companies will consider opportunities that they might not otherwise have considered as income opportunities. There will be more private-sector investment and multilateral development bank investment in infrastructure, particularly in the healthcare sector, she adds.
While there is "so much potential" in Africa, political certainty is required in conjunction with more streamlined procurement processes, including standardisation of the procurement processes across the African Union.
Lalla explains that project bidding with far less upfront costs should be realised, making tendering far more efficient and cost effective. A much more streamlined process, from bid submission to bid award, is also needed, she says.
"Streamlining the procurement process and creating framework agreements, where governments already have potential partners shortlisted for different sector projects or different jurisdictional projects, will be key to mitigating the difficulties brought on by the pandemic." Lalla notes that this is particularly relevant for the energy, natural resources and infrastructure sectors.
She highlights that, LNP has been actively working across Africa, dealing with legal matters in a number of African countries through its complement of qualified French, English and Zimbabwean lawyers on its team.
"The advancement in technology has improved the ease of working across regions. Our focus is now on extending and cementing our reach into markets in Africa. In fact, the current pandemic has facilitated this in that meetings can be handled virtually," Lalla enthuses.
Transformation and Diversity
The company has been shortlisted for six African Legal Awards 2020 and came third in the Equal Representation and Participation category at the Gender Mainstreaming Awards which took place virtually last month.
"This shows that we are on the right track and that we are delivering in doing the things that we set out to do and that people are recognising this."
As diversity, particularly in Africa, is a big talking point for businesses, a lot of global companies have recognised that diversity is an important investment for them.
"I absolutely believe that it can be achieved, and the consequences of Covid-19 over the past months have resulted in businesses now recognising that, the nine-to-five working hours often stipulated by the corporate world is not necessary for effective engagement.
"It leaves more room for people to have more flexible time to work from home, providing massive benefits to society. Diverse teams perform better, although in a slightly different manner." "This places more focus on the output and not working hours."
Lalla believes that Africa has much potential for growth, with such high requirements for infrastructure and energy.
"Africa is going to be the leading continent in the next decade and now is the time for Africa to rise, as it has so much potential," she concludes.