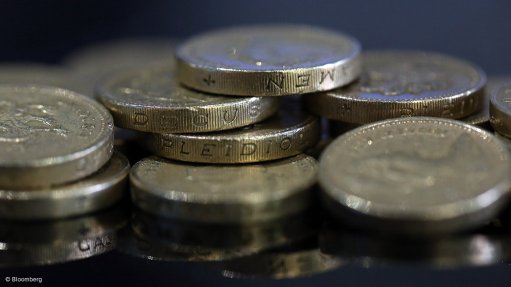 Photo by: Bloomberg
PERTH (miningweekly.com) – Gold explorer Predictive Discovery will raise A$40-million in a share placement to institutional and sophisticated investors to advance its Bankan gold project, in Guinea.
The company on Monday said it had received firm commitments for the placement of 269.6-million shares at a price of 15c each, representing a discount of 5.5% to the company's five-day volume weighted average share price.
The share placement will be completed in a single tranche and will not require shareholder approval.
"We are delighted by demand for the placement, including a keen interest from Tier 1 institutional investors, which is testament to the quality and potential of the Bankan gold project, which we believe can become West Africa's next Tier 1 gold mine," said Predictive MD Andrew Pardey.
"We received strong support from our existing major shareholders, and we continue to enhance the breadth and quality of our share register, with new investors accounting for nearly 50% of the funds raised. Predictive is building a deep shareholder base which can support the company through Bankan's development phase.
"We continue on the pathway towards securing a mining permit in the first half of 2024, with funds from the Placement allocated towards the key workstreams of ongoing resource definition drilling at NEB and BC, and completion of the environmental and social impact assessment study and scoping study by late 2023," said Pardey.
"We are excited to be allocating up to A$20-million of the placement towards accelerating our regional drilling in a results-driven manner. Bankan has excellent regional potential, and recent exploration results and drill targeting at Argo highlight this. Pleasingly, reverse circulation drilling at Argo is on track to commence in the first week of June."