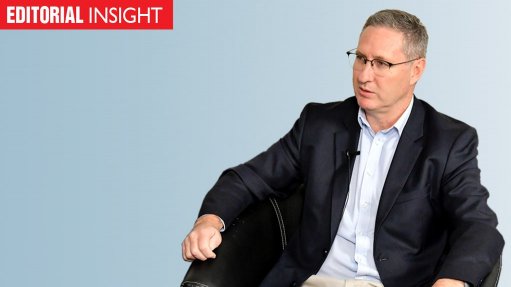 Government and its energy policymakers in particular seem oblivious to the predicament South Africa is in when it comes to the electricity supply industry.
True, few, if any, Ministers or officials seek to deny the crisis these days – intensifying load-shedding offers a regular reality check on that front.
Nevertheless, they appear oblivious to the fact that the entire system is at a precarious tipping point and that, unless immediate, coherent and clear-sighted policy decisions are taken and implemented, the balance will shift unstoppably in the direction of the worst-case scenario.
What will that look like?
Eskom's financial and operational death spiral will accelerate. The coal fleet's performance will not stabilise as maintenance needs and costs mount, partly because there is too little money, but also because the surviving units will have to be run even longer and harder to keep the lights on (but not all of the time).
South Africa will sleepwalk into a multitier electricity service provision outcome. Large energy users will migrate to reliable and competitive solar-wind-storage platforms so as to continue producing commodities, including green hydrogen, mainly for export. Better-off commercial and residential customers will do likewise.
Surrounding these islands of energy wealth will be an even vaster sea of energy poverty than is currently the case. Poorer consumers – and there will be more of them, given the importance of reliable electricity to attracting job-generating investment – will be left buying dirty and expensive electricity, or will revert increasingly to paraffin and wood.
Eskom, and some municipal suppliers (the bigger ones will be on their own solar-wind-storage islands), will be left attempting to sell an overpriced commodity to customers who are simply unable to pay.
The economy will be smaller, unemployment will be even higher and there will be no fiscal space left for social relief, let alone the energy subsidies that will be required to enable poorer citizens to buy at least some electricity.
Yet our political leadership and policymakers muddle along with a 'back to the future mindset'. They continue to talk about 'baseload' when that concept has long lost relevance in a context where the cheapest, cleanest and most financeable electrons are derived from variable renewable plants.
Forward-thinking policymakers are adapting their systems to this reality. They are incentivising demand to take advantage – through the electrification of mobility and heating, as well as the production of green hydrogen – of the cheap electricity that will arise at times of the day when it cannot currently be consumed. They are also scaling the capacity in their systems, through batteries, some gas (but not a lot) and energy efficiency, to ensure that the lights remain on even during the most wind-still of nights.
Instead, we are asking miners to "not be shy to fight" for coal.
It's time to catch a wake-up and begin building solar, wind and storage "as if our lives and livelihoods depended on it", as one energy analyst correctly argues.