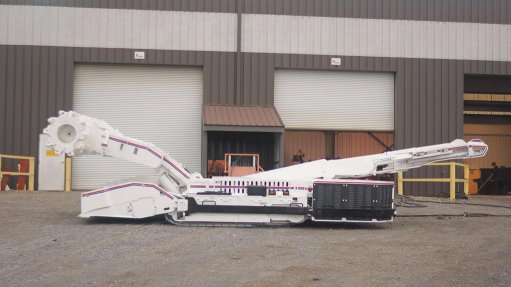 Phillips Machine Services has grown to be one of the largest full-service companies of its type in the world. Since Phillips began operations in 1976, the company has set the pace for equipment service and support. Today, Phillips is an original-equipment manufacturer (OEM) and is involved in almost all phases of mining equipment, including refurbishments of continuous miners, shuttle cars, roof bolters, battery scoops and feeder breakers, coal cutters, repair and remanufacturing of cutter drums, as well as the sale of used equipment.
The success of Phillips Machine is largely owing to a philosophy that was initiated more than three decades ago: to use the most skilled people in the industry; provide a safe working environment; and provide the best possible machine and components at the most cost-efficient price.
In 2009, Phillips opened its South African manufacturing facility in Middelburg, Mpumalanga. A larger shop space was built there in 2011, to accommodate a greater workload.
Phillips Machine South Africa has focused its business around "the customer" with a solutions-providing attitude for the supply of quality engineered products, improved reliability and easy maintainability of equipment. Our customer-focused team enables us to manufacture, refurbish and support equipment as per our customer requirements, "what ever it takes" with integrity. This, in turn, ensures that we become not only a preferred supplier of OEM products, but also become a preferred partner for refurbishment of underground mining equipment and, by so doing, building our brand further.