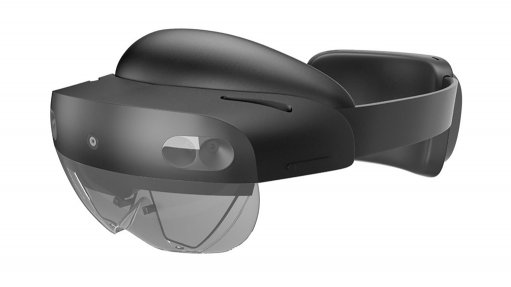 HIGH PRECISION Setting up a digital twin in mining operations starts with a really accurate high-resolution three-dimensional model of the mine or asset in question
It is important that the creation of a digital twin be conducted in stages, with every stage building on the previous one, drone survey and inspection specialist Rocketmine business development manager Devon Hasenbroek tells Mining Weekly.
A digital twin is a digital replica of an operation that is layered with static and live data that can be viewed from anywhere. This multiuse platform can add value to many operations, including opencast mining operations. Although the end-result is the same, the data inputs from various equipment will change with every operation.
Setting up a digital twin in mining operations starts with a "really accurate high-resolution three-dimensional (3D) model of the mine or asset in question", he notes.
This 3D model is then georefer-enced and hosted in a digital twin platform, which is usually cloud-based. Within the 3D model, each piece of equipment is then digitised and outlined in the software.
Additionally, all the static data, such as piping and instrumentation diagrams, installation dates, maintenance schedules and the original-equipment manufacturer's details, is then attached to the relevant equipment in the model in a data-tree format.
The next level incorporates the Internet of Things (IoT), as well as supervisory control and data acquisition systems, which are available from every piece of equipment. These aspects include live temperatures or pressures that can be viewed on the digital twin platform in real time. These live feeds are directed to the digital twin platform, where they can be viewed and set according to various thresholds.
For instance, should a temperature threshold be reached, an alarm will be triggered from the platform.
Further, Hasenbroek explains that a digital twin can take years to reach maturity in all aspects. A mature digital twin can, for example, comprise a very accurate and highly detailed 3D model, with all relevant static and IoT data visible on the platform.
Once thresholds are set, the digital twin is as close as possible to a complete digital replica of a physical asset.
Meanwhile, scenario plan-ning, trend analysis and simulation planning can also be conducted on the platform at various levels and intensities.
This platform provides a "never-before-seen" level of understanding and detail of an operation, which allows for optimisations to be made, planned and tested in a virtual environment, as well as "all the relevant data being at your fingertips", says Hasenbroek.
The digital twin can reduce downtime and mitigate planned shut-downs, he adds.
Moreover,
early adopters will have a head start in understanding and visualising their operations, which, in turn, will improve productivity, reduce downtime and shorten planned maintenance, consequently resulting in improved profits, he concludes.