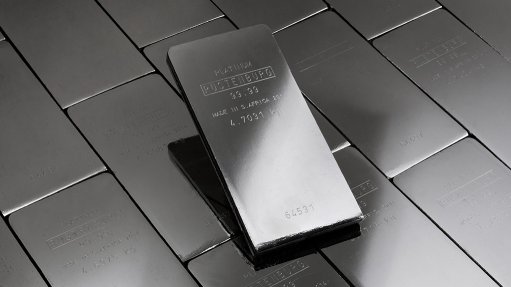 HIGHLY VALUED Platinum Group Metals sold 5 440 186 common shares in the capital of the company at an average price of $2.21 for gross proceeds of $12-million
Platinum-group metals (PGMs) developer Platinum Group Metals subsidiary Lion Battery Technologies, founded in partnership with platinum producer Anglo American Platinum (Amplats) to support the use of palladium and platinum in lithium battery applications, last month reported that the US Patent and Trademark Office had issued a patent to educational institution Florida International University (FIU) related to PGMs used in lithium batteries.
Through a sponsored research agreement (SRA), Lion has exclusive rights to all technology being developed by FIU with Lion funding, including granted patents.
The new patent, the second one granted to FIU relating to Lion's research, was issued on December 8, 2020 entitled "Battery Cathodes for Improved Stability" with patent number US 10,862,103 B2. The patent covers a preparation method using PGM catalysts in carbon materials for use as cathodes in lithium batteries, including lithium-ion, lithium-air, and lithium-sulphur batteries.
The new patent broadens protection for US patent 10,734,636 B2, issued to FIU on August 4, 2020, which covers the composition of carbon cathodes containing PGMs. Both patents are assigned to FIU and licensed by Lion.
In addition to the new patent, a further provisional patent application has also been filed for specific application of PGMs in most lithium batteries, including current lithium-ion chemistries.
As a result of the advancement in PGM battery research work conducted by FIU and Lion, the company and Amplats, have each approved additional investment in Lion. After this further investment, the company will own a 53.7% interest in Lion.
"We are pleased to receive the second, broader method patent for our research work and we are excited about our new innovations having potential application to most current, state of the art lithium-ion battery chemistry on the market," FIU project leader Dr Bilal El Zahab commented.
"PGMs have many applications in green technologies, including clean emissions equipment for internal combustion engines, hydrogen fuel cell applications for power generation in cars and trucks, and now the potential to improve the performance of battery electric vehicles. It makes sense that PGMs can play an important role in innovative energy technology as we seek more efficient energy reactions. This is what palladium, platinum and rhodium do – they are powerful catalysts that accelerate chemical reactions. The potential of PGMs in batteries is obvious; it stares at us from the periodic table," said Platinum Group Metals CEO R. Michael Jones.
Lion was formed to accelerate the development of next-generation battery technology using platinum and palladium. Under the SRA, research and patent applications are being funded in battery innovations using platinum and palladium to unlock the potential of higher power-to-weight ratios in new generation lithium air and lithium sulphur battery chemistries. This work may now potentially have application to most commercial lithium batteries.
Meanwhile, Platinum Group Metals in December reported that it has completed an "at-the-market" offering of common shares first announced on September 4, 2020. The offering was completed on November 30, 2020 pursuant to an Equity Distribution Agreement with financial service provider BMO Capital Markets.
Under the agreement, Platinum Group Metals sold 5 440 186 common shares in the capital of the company at an average price of $2.21 for gross proceeds of $12-million. No offers or sales of common shares were made in Canada, to anyone known by BMO to be a resident of Canada, or on or through the facilities of the Toronto Stock Exchange or other trading markets in Canada.
The company intends to use the net proceeds of the offering for its share of pre-development costs on the Waterberg Project, general corporate purposes, partial repayment of debt and other amounts due.
Platinum Group Metals is the operator and majority owner of the Waterberg Project, a bulk underground palladium, platinum, gold and rhodium deposit located in South Africa.
An independent definitive feasibility study for the Waterberg Project was approved by Waterberg Joint Venture Resources, the project company, on December 5, 2019.
The Waterberg Project was discovered by Platinum Group Metals and is being jointly advanced with the shareholders of Waterberg, being Platinum Group Metals; South African holding company Impala Platinum Holdings; Japanese government institution Japan Oil, Gas and Metals National Corporation; global trading company Hanwa and mining consulting agency Mnombo Wethu Consultants.