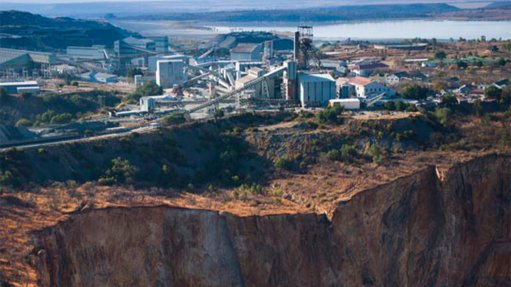 Petra Diamonds' Cullinan mine, in South Africa
Following a strategic review into its capital structure options, London-listed Petra Diamonds has decided to seek offers for the company or for parts of the business' assets.
Petra started a strategic review of its capital structure options on March 27 to explore options available to settle an outstanding senior secured loan note of $650-million, which is due for repayment by May 1, 2022.
The loan notes are listed on the global exchange market of the Irish Stock Exchange.
The company confirms that it has not yet received any offers for the company or for parts of its assets.
Petra has appointed consultancy Rothschild & Co as advisers to and facilitators of proposals.
The company has thee underground diamond producing mines in South Africa and one openpit diamond producing mine in Tanzania.
It also conducts a limited exploration programme in Botswana and South Africa.
Petra has a significant resource base of about 250-million carats.