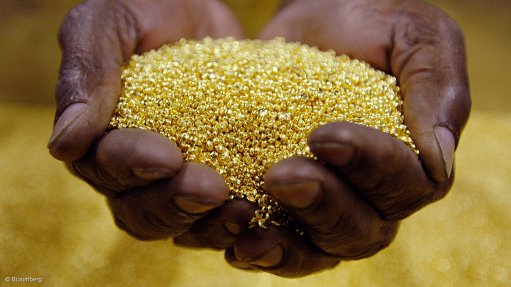 Photo by: Bloomberg
PERTH (miningweekly.com) – Contractors and employees of gold miner Perseus Mining have returned to the Meyas Sand gold project, in Sudan, however, the miner has deferred a final investment decision (FID) on the project.
In late April this year, following an escalation of armed conflict largely in and around Khartoum between the Sudanese Armed Forces (SAF) and an influential militia group, the Rapid Support Force (RSF), Perseus withdrew most of its employees from the Meyas Sand site pending a resolution of the conflict.

The company on Wednesday said that it had been actively monitoring the situation in Sudan, along with a team of international security specialists, and although hostilities between the combatants continue in certain parts of Sudan the area in which Meyas Sand is located has not been the scene of conflict, and in fact there have been no reported incidents in an area of approximately 250 000 km2 around the site.
"Our decision to temporarily withdraw our people from the Meyas Sand gold project site in April was taken with their safety and security in mind. With further assessment of the situation, it appears that the perceived immediate threat has abated and we are comfortable with the prospects of returning to work at the Meyas Sand site without undue risk," said MD and CEO Jeff Quartermaine.
"We are, however, closely monitoring the situation and remain prepared and equipped to act if necessary. Our Sudanese exploration and pre-development assets currently comprise a relatively small part of our asset portfolio and the recent events in Sudan have had no impact on our gold production activities that take place in West Africa, specifically, Ghana and Cote d'Ivoire and currently deliver more than 500 000 oz of gold per year at an all-in sustaining cost of less than $1 000/oz.
"In the first two months of the June 2023 quarter, Perseus' operations have continued to perform strongly, strengthening our balance sheet and placing the company in a position to continue to prudently grow our business and deliver material benefits to all of our stakeholders."
An FID on the Meyas Sand project was due for the second half of this year, however, the company has deferred this decision for the foreseeable future.
The project could produce as much as 200 000 oz/y of gold over a 13-year mine life.