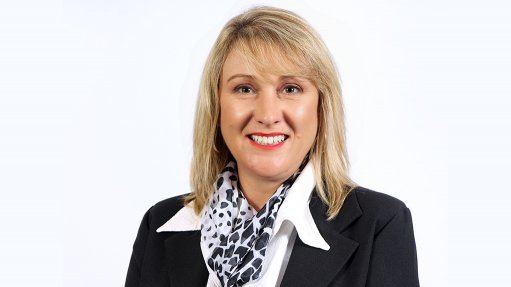 The capacity of classes for each course has been reduced, yet classes are offered more frequently
KBC Health & Safety has identified positives that arose during the Covid-19 pandemic, including a heightened awareness of the need for up-to-date safety, health and environmental (SHE) accreditation.
"Having conducted SHE and International Organisation for Standardisation (ISO) assessments for mining houses across South Africa throughout the Covid-19 lockdown period, and as recently as November 2020, the company has noted a marked increase in compliance and conformity," says KBC Health & Safety Risk Solutions GM Louise Woodburn.
She says the increase can be attributed to stringent Covid-19 return-to-work policies that had to be implemented prior to companies or mines restarting operations during the various levels of lockdown.
She explains that the introduction of the Risk Solutions Virtual Safety Officer (VSO) service is testament to the company's move to technology-driven solutions.
The VSO service allows for a retainer-based assessment to be conducted by KBC Health & Safety's Risk Solutions division to gauge what compliance and standards need to be addressed and implemented.
A VSO plan is created for the client, following an initial analysis by Risk Solutions.
The client will have access to services such as monthly inspections, monthly audits on contractors, accident and incident investigation, as well as the development and review of risk assessments and the requisite SHE file maintenance.
"These services form part of an holistic approach to SHE in the workplace," Woodburn stresses.
However, she affirms that health and safety compliance not only revolves around standards and certifications, but also training.
"KBC has tailored its courses to facilitate the increase in remote learning, as well as the need for social distancing," says KBC Health & Safety innovations manager Natalie Pitout.
She explains that the capacity of classes for each course has been reduced, yet classes are offered more frequently, with all sanitising precautions taken into account. For those who cannot attend in person or who prefer to train remotely, KBC Health & Safety offers online learning.
Some courses can be completed online, with only the supervised or invigilated assessment conducted at a KBC Health & Safety site of the student's choice.
"KBC Health & Safety offers a range of training programmes for mines and other clients. These include customised Safety Induction programmes, Working at Height, First Aid, legal liability MHS Act and OHS Act, SHE Rep, HIRA, Office Safety, and Fire Fighting.
Pitout highlights that KBC has also adopted virtual reality and 360 virtual tours technology as training tools to identify hazards.
"We have also introduced a quick-read code offering, which allows for access to short microlearning clips which highlight the 'do's and don'ts' of various on-site situations. These interactions help students understand the dangers and how to pre-empt or avoid said hazards," she concludes.