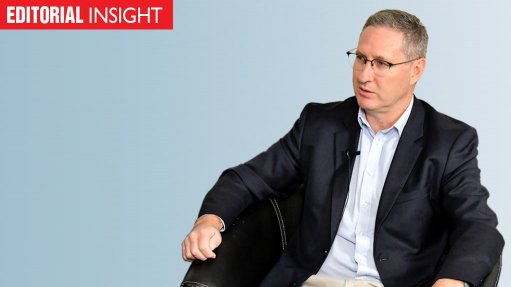 2021 is proving to be another difficult year for South African business. Despite rising minerals prices and some credible signs that initiatives are under way to restore good governance, roll out vaccines and implement growth-enhancing economic reforms, business activity has been harmed by the impact of the Covid pandemic, ongoing electricity load-shedding and, most recently, by deadly civil unrest, looting and property destruction in KwaZulu-Natal and Gauteng.
For the sake of our country's future, it is most critical that businesses throughout South Africa, both large and small, dig deep and find the resilience and commitment needed to carry on implementing planned projects, recruiting and motivating staff, and innovating product offerings. Without a growing and dynamic business sector, South Africa will not be able to overcome its social and economic problems.
For Creamer Media, 2021 is our 40th anniversary, and we remain committed to using our print and online titles – Engineering News, Mining Weekly, Virtual Showroom, Polity and Research Channel Africa – to advance our mission of providing accurate and credible news and information to economic decision-makers in South Africa and abroad.
It is through the news and information services that we offer to our 100 000-plus weekly readers, and the marketing services that we offer to companies that advertise on our platforms, that we at Creamer Media are able to continue with our mission.
We would like to take this opportunity to thank you, our readers, for your loyalty and our advertisers for choosing to place your trust and business with us.
As part of our 40th anniversary celebration, we have published a special feature this week on South African Business Success Stories.
We trust that you will find the historical perspective provided by Stefan Schirmer in our cover story, as well as the various business case studies contained in the feature, both interesting and uplifting.
In all instances, the entrepreneurs that founded these businesses were not only able to make accurate assessments of the needs of the markets and customers they served, but were also prepared to take a risk on the country and its people, often in difficult and hostile circumstances.
The eight iconic business leaders profiled also discovered another vital truth about business success in South Africa: enterprises will not succeed on a large scale if founders remain too embedded in their relatively small identity-defined ancestral groups. Consumers soon realise that appeals to ethnic solidarity are little more than an attempt to cover up a lack of quality and value.
Genuine success requires that business people transcend their narrow world views, set aside their prejudices and establish trust on the basis of product and service excellence. In the process, enterprises grow, jobs are created, and nations are built.
We hope that what follows in these pages will be a source of new hope and a signpost for what we can achieve if we continue to work together now and in the future.
Yours in resilience,