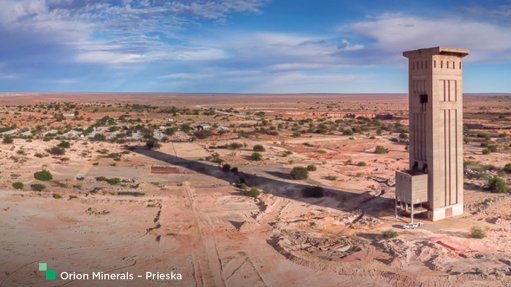 PERTH (miningweekly.com) – Copper developer Orion Minerals has struck a deal with South African institutional investor Anglo American sefa Mining Fund (AASMF) to extend the terms of its R14.25-million loan facility from the end of April this year until the end of October.
The original loan agreement was entered into in 2015 to fund further exploration and development of the Prieska copper/zinc project, in South Africa.

At the end of March this year, the balance of the loan facility stood at R20-million.
Orion Minerals' A$413-million Prieska project is currently expected to produce at a rate of 2.4-million tonnes a year, producing 226 000 t of copper and 680 000 t of zinc in its 12-year foundation phase.