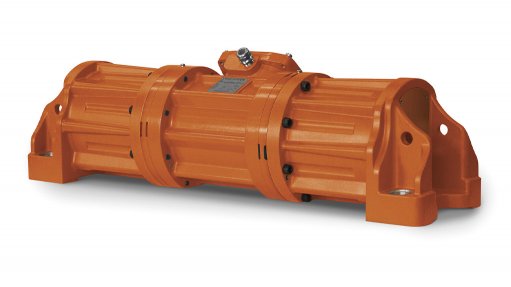 Making business simpler for customers, while going global with a first-class product, has secured OLI's position as the world's top-selling supplier of electric external motovibrators.
Since its establishment as an industrial vibration technology company in 1961, OLI
has remained committed to delivering high-quality, market-orientated products, while maintaining its focus on excellent customer service.
OLI's products are distributed throughout Southern Africa by its South African subsidiary based in Jet Park, Gauteng.
OLI's products are designed to meet the demands of the South African climate and its high-quality products and equipment can withstand the harshest operating environments.
A strong believer in innovation, OLI constantly strives to be ahead of the curve. OLI vibrator motors are IP 66-rated, dust-tight and protected against powerful jets of water.
One of the main reasons for the failure of electrical vibrator motors is incorrect motor-lubrication. OLI's new range of motors have a unique feature to overcome this problem – they are now greased for life; reducing the need for maintenance and equipment lubrication.
OLI prides itself on adapting to the ever-changing needs of the market, where identifying the customers' needs is a priority and achieving a partnership built on trust is the reward.
By supplying competitive, high-quality products for wide-ranging applications, OLI combines performance and reliability. Smaller, lighter products that are higher in performance and lower in energy consumption, are the tangible results of OLI's commitment to offering the best deal in the market.
The centrepiece of OLI's business strategy is rapid stock delivery, any time, anywhere in the world. With its skilled competence and valuable knowledge of the industry, OLI can expertly tailor a solution suited to individual customer's requests.
'When you need it, where you need it' is the mission statement that gives OLI the edge over its competitors.