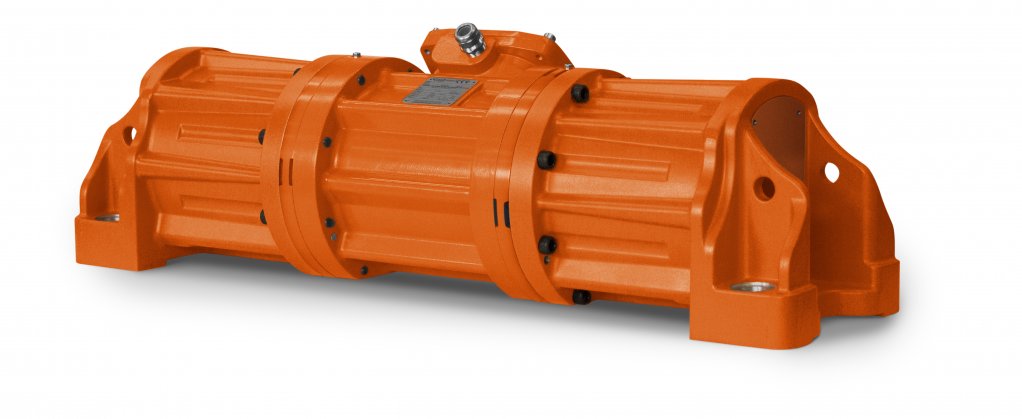 As the world's top-selling electric and pneumatic vibrators manufacturer, OLI guarantees a high level of customer service through its 19 OLI trading subsidiaries, 36 warehouses and five manufacturing plants worldwide.
A complete range of electric and pneumatic vibrators is available from OLI, which supplies competitive, high-quality products for a range of applications and combines performance and reliability by adapting to the ever-changing market. A strong believer in innovation, the company is constantly striving to be ahead of the opposition and is focused on facilitating rapid stock delivery, anytime, anywhere in the world.
OLI specialists are also on hand to assist and find suitable solutions to meet customer needs, and can assist in screen sizing, design, optimisation and fault analysis.
"The OLI range includes electric motor vibrators in foot- and flange-mount configuration for horizontal and decline vibrating screen applications. Motors are available ex-stock from as small as 6 kg of force up to 30 000 kg of force in two-, four-, six- and eight-pole, 12 V, 24 V and 48 V direct current, 230 V one-phase and three-phase, and 380 V and 525 V three-phase versions." OLI offers flange-mount vibrator motors as retrofit solutions to replace old shaft-driven screens. OLI introduced its hi-frequency long-shaft vibrators, compatible to all types of Derrick Screen machines, with no modifications necessary.
"A full range pneumatic rotary vibrators, pneumatic linear impact vibrators and aeration products is on offer to solve any product followability problems in hoppers and chutes."