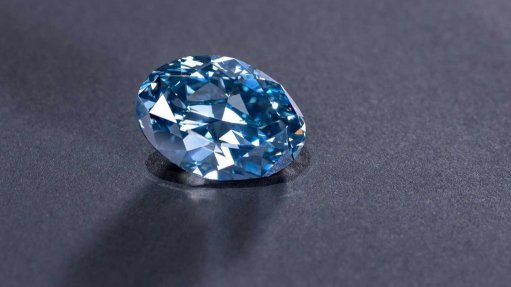 Diamond marketing company Okavango Diamond Company (ODC) will be enhancing and diversifying its sales channels and partnerships to meet the increased demand for diamonds caused by the Russia-Ukraine conflict, MD Mmetla Masire said at the JCK show, held in Las Vegas, in the US, on June 7.
The JCK show is the world's largest jewellery industry trade event.
At the show, ODC revealed its growth roadmap and ambitions amid the increasing demand for diamonds following Russia's invasion of Ukraine in February 2022 and the subsequent sanctions imposed against Russia – the largest importer of diamonds by volume globally.
The government of Botswana's recently announced strategic partnership with diamond company HB Antwerp, involving a 24% equity stake, along with a five-year supply agreement between diamond manufacturer HB Botswana and ODC for value addition on rough diamonds supplied, would be a new approach for ODC, Masire said.
This aligns with Botswana's new Minerals Policy, which is aimed at improving the benefits the country receives from diamonds through midstream and downstream activities, including cutting, polishing and the broader jewellery trade.
Masire said ODC recognised the heightened demand for diamonds in the market owing to the current geopolitical situation and was, therefore, actively exploring various avenues, alliances and partnerships to foster growth and create opportunities.
"Our recent agreement with HB Antwerp to sell a portion of our rough diamonds represents a significant step in expanding our sales network. Additionally, our partnership with the Dubai Multi Commodities Centre enables our products to be viewed in Dubai, tapping into a global market.
"We are also actively seeking alternative sources of rough diamonds to reduce our reliance on [diamond producer] Debswana. The interest we have received in our value proposition, coupled with visits from potential stakeholders, demonstrates the growing recognition of our operation in Gaborone," Masire said.
Moreover, ODC reaffirmed its intention to sell the 20.46 ct Okavango Blue diamond this year. The Okavango Blue diamond is renowned for its clarity and rarity. The diamond, which initially weighed 41.11 ct, was discovered at the Orapa diamond mine, in Botswana, in May 2018.
"We believe the current market conditions present an opportunity to achieve optimal returns for this exceptional stone. Therefore, we plan to sell the Okavango Blue sometime this year and are currently evaluating various sales methods to maximise its value," Masire said.