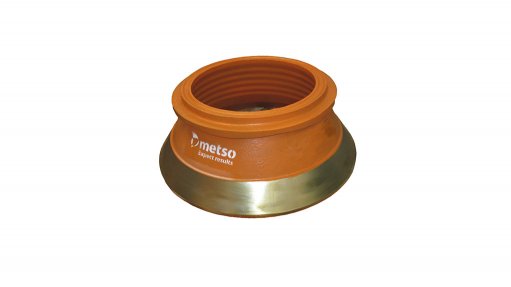 METSO O-SERIES Metso's new range of crusher liners complements the company's existing wear parts offering, enabling the right balance between performance, affordability, secured fit and function for Metso crushers
Finnish industrial machinery company Metso is expanding its crusher wear part offering by launching a new range of original-equipment manufacturer crusher liners.
Available for select markets from September 2019, the new Metso O-Series offers the right balance between performance, affordability and reliability.
"Our customers rely on Metso wear solutions to ensure smooth crushing operations. The specific requirements of the business and process vary greatly from one market and application to another, calling for increased flexibility in terms of operating expenses too.
"The Metso O-Series offers a value-priced alternative that is ideal when you need to focus on [improving the efficiency of] daily operations, while our premium crusher wear range ensures additional durability, performance and maximum return on investment," says Metso O-Series development head Olli Heinonen.
The Metso O-Series complements the company's existing wear parts offering. Using the know-how from hundreds of applications combined with extensive experience in developing crushing wear parts, the Metso O-Series range is now available for Metso Nordberg HP Series and GP Series cone crushers as well as C Series jaw crushers.
In the first phase, the new range will be sold through Metso sales offices, and the accredited Metso distributors in China, Mexico, Central America and Asia Pacific.
"The Metso O-Series was created in close cooperation and dialogue with our customers to especially meet the business requirements in rapidly developing markets. We are excited about this new range and the new opportunities to help our customers get better control of their operations without compromising on quality. Going forward, we're looking into bringing further crusher models to the range as well as introducing it to additional markets," Heinonen concludes.
Nasdaq Helsinki-listed Metso employs over 14 000 people in more than 50 countries. Metso South Africa is based in Longmeadow Business Estate in Johannesburg, Gauteng.