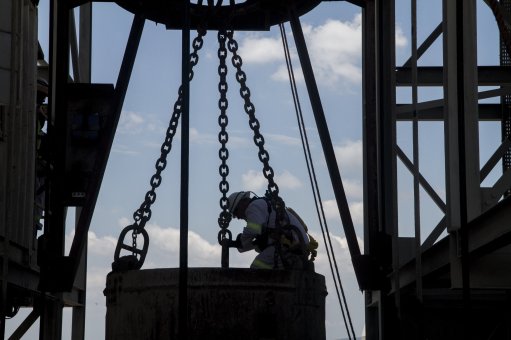 ON HIGH ALERT As mining relies extensively on energy provision, the industry is closely monitoring South Africa's current electricity-generation challenges
Obtaining a social licence to operate is one of the main challenges faced by emerging miner Wesizwe Platinum, which is sinking the main shaft of its Bakubung mine on the western limb of the Bushveld Igneous Complex.
Wesizwe corporate affairs and investor relations executive Hamlet Morule tells Mining Weekly that being aligned with the host community in which a mine operates is a must for most mining companies.
"This is a challenge that all recently developed mining companies will face, and it requires an approach that balances the interests of shareholders and those of the host communities and the assurance that reasonable community expectations will be met," Morule states.
He adds that, as an emerging mine, "Wesizwe fortunately does not have the burden of correcting legacies" and, therefore, "still has the opportunity to do things right".
Wesizwe, as a company, can build community relationships through appropriate communication to mitigate daily problems, such as drawing up the mine's social and labour plan in such a way that it empowers the workforce and facilitates the implementation of projects in communities, Morule explains.
Meanwhile, he points out that, as mining relies extensively on energy provision being reliable, current challenges pertaining to the country's electricity generation capacity keep the industry on high alert.
In addition, the South African mining industry is also facing challenges as a result of current global economic conditions and an ever-changing labour landscape.
The country's volatile labour environment was characterised by the numerous strikes that took place last year, he notes.
Therefore, emerging mining companies are required to bring new employees into an uncertain environment, which impacts on miners' planning and provisions.
Morule further points out that recent data released by Statistics South Africa (Stats SA) indicate that the value of the mining industry is declining.
According to Stats SA, mining production decreased by 1.5% in 2014 . This was largely due to declines in platinum-group metals and gold production, which were 28.7% and 5.1% lower year-on-year respectively.
Morule says this negative outcome is also attributable to the low commodity prices and the volatile exchange rate, adding that "a combination of these factors would shake up any industry".
Wesizwe currently focuses strongly on bringing the Bakubung mine into production on schedule, while optimising costs and meeting market expectations, with targets having been set across various divisions of the company.