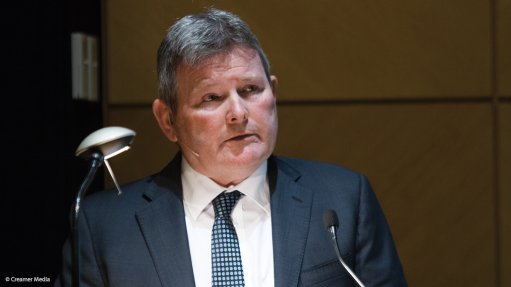 Northam CEO Paul Dunne
Photo by: Creamer Media
Platinum-group metals miner Northam Platinum's Eland Platinum subsidiary will buy dual-listed Eastern Platinum's Maroelabult assets, in Brits, North West, for R20-million.
The assets, which are held by Eastplats' subsidiary Barplats Mines, include mining and surface rights, infrastructure, equipment and associated property.
"Eastplats is pleased to close this transaction with Eland and to monetise Maroelabult. The company obtains an immediate cash savings while Eland can exploit the resources for which it is better located and positioned," Eastplats CEO Diana Hu said in a statement on Tuesday.
"Northam is looking forward to extracting the synergistic benefits between the Maroelabult assets and Eland and we are confident that the Maroelabult assets will make a positive contribution towards Eland's ongoing development," Northam CEO Paul Dunne commented.