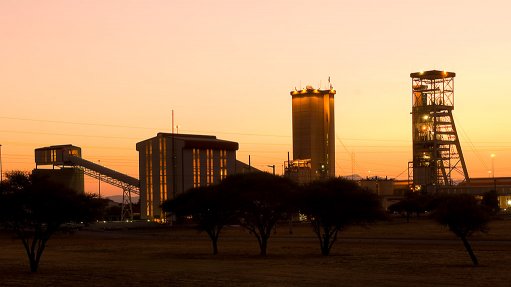 Northam's Zondereinde mine
JSE-listed Northam Platinum, together with Master Drilling, has successfully completed a record raise-bore pilot hole for the planned Number 3 Shaft at the Zondereinde mine.
The new shaft system will provide additional access from surface to the underground workings for hoisting of men, material, services and ore.
The Number 3 Shaft is situated on an extended part to the west of the Zondereinde mine, which Northam acquired from the neighbouring Amandelbult mine, which is owned by Anglo American Platinum, in December 2017.
The area that Northam bought for R1-billion comprises a 3.6-km-wide mining block, with a platinum group metals resource of more than 21-million ounces hosted within high-quality Merensky and upper group two orebodies.
The acquisition of the western extension reduces Zondereinde's operational risk profile and extends its mine life to beyond 30 years; however, optimising these benefits requires the development of an additional vertical shaft to supplement the two existing shafts at Zondereinde.
The Number 3 Shaft project was initiated in May last year.
The Number 3 Shaft is being raise-bored by Master Drilling. Raise-boring is said to be a safer and quicker method than traditional drill and blast development.
Raise-boring involves drilling a pilot hole first and then reaming the hole to its ultimate diameter.
The successful completion of the pilot hole, at 1 382 m length, is a world record. The previous record for a pilot raise-bore hole stood at 1 070 m, at Lonmin's K4 mine.
Master Drilling started work on the pilot hole in September last year, using oil-well directional drilling technology to limit lateral deflection on the 400 mm diameter pilot to less than half the hole diameter.
Work will now start on reaming the hole to its final diameter and is expected to be complete some time next year.
In the meantime, Northam is developing lateral access tunnels underground.