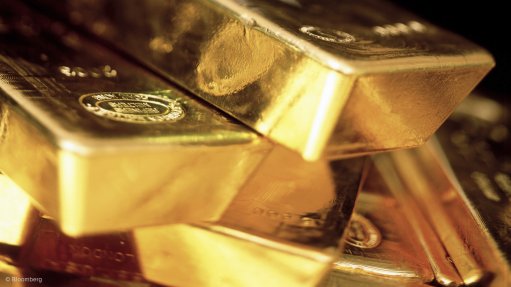 PRICE HIKE BENEFITS Mining in North America is expected to grow because of an increase in the prices of commodities such as gold
Photo by: Bloomberg
The North American mining sector is earmarked for growth this year, owing to rising commodity prices, despite challenges, which include permitting and the rising environmental concerns over water use and water source contamination through mining operations, says advisory firm Deloitte Canada Americas mining leader Glenn Ives.
"Gold and silver prices are expected to rise as investors prefer safe-haven assets amid global economic uncertainty, while copper, lead, tin and zinc have a bullish outlook, owing to supply cuts and increased demand. Increasing commodity prices will also likely increase mergers and acquisitions in the Canadian mining sector. However, thermal coal prices are expected to fall on the back of reduced demand."
In light of the demand for gold, Ives says major multinational companies are planning to invest in Canada's gold mining sector, which offers a stable macroeconomic environment and enjoys government support. However, he indicates that infrastructure shortfalls in northern Canada could be a major challenge to the growth of the country's mining sector in general.
"In the US, strong macroeconomic fundamentals, vast reserves and deregulation under President Donald Trump should help drive sector growth in the next five years."
He says a decline in coal demand and increasing environmental concerns and political uncertainty may also hamper the development of the US coal mining sector, and this will most likely lead to smaller profit margins for US coal mines.
In Mexico, growth in silver and copper output, coupled with lower labour costs, will drive mining sector growth in the long term, as will increased demand from Asia, adds Ives. The country had the lowest monthly wage cost in 2017, compared with other North American countries, although violence from cartels, corruption and uncertainty over the North American free-trade agreement are some major threats facing the sector, he notes.
2018 Trends
The mining industry must focus on driving ongoing investments in innovation and digitalisation, and strengthen government and community relations to repair its public image, says Deloitte Global mining leader Philip Hopwood in a statement, following the release of this year's Deloitte global mining report 'Tracking the Trends'.
Ives shares Hopwood's sentiment regarding innovation in the industry, saying that, despite many mining companies having realised the value of tracking data, the real payoff will manifest in their gaining insight that will inform operational decision-making in, for example, maintenance, safety and compliance to mine planning, fleet movement and resource allocation.
This involves using data-driven analytics to improve the efficiency of systems, from pit to customer. The aim is to create an information layer, or digital nerve centre, which brings together data across the mining value chain in multiple time horizons to improve planning, control and decision-making, explains Ives.
"Two emerging technologies we see as major disrupters in the way the mining sector operates are blockchain and the cloud," he notes, adding that using new technologies typically begins by focusing on core mining processes to automate physical operations and digitalising assets.
This includes the adoption of autonomous vehicles, drones, three-dimensional printing and wearable technologies, which are all operated through a connected network that uses Internet of Things sensors to capture data in real time.

The adoption of digital solutions, such as robotic process automation, autonomous equipment and artificial intelligence, is expected to augment performance in the mining industry and also has the potential to cause upheaval in terms of labour.
"Rather than eliminating jobs though, it will likely translate into concerted efforts to retrain people to use technology or redesign jobs to take better advantage of people's existing skills," Ives points out.
He says mining companies need to keep their fingers on the pulse of fluctuating consumer demands and the emergence of new technologies such as electric vehicles (EVs).

"Therefore, mining companies are seeking greater exposure to later-stage commodities, such as tech metals and lithium and graphite used in EVs, and are moving away from traditional commodities like coal."
Although commodity prices have reached record highs and lows and operational realities shifted irrevocably amid a digital revolution over the past ten years, Ives believes that the biggest area of concern is the lack of new discoveries in North America to replace existing mines that are being mined out, as well as the amount of time required for a prospective mine to secure a permit.