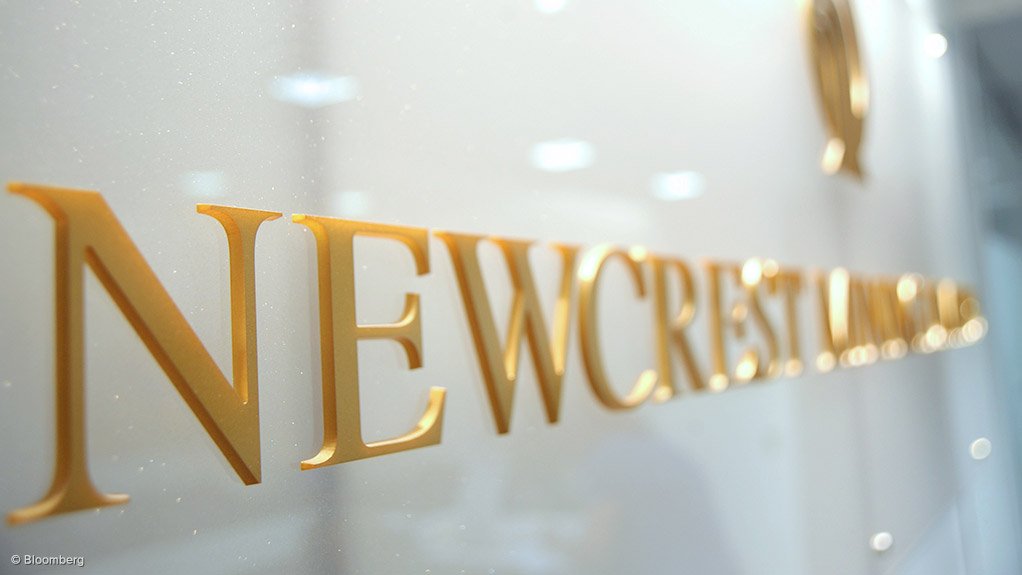 Photo by: Bloomberg
PERTH (miningweekly.com) – Australian gold major Newcrest Mining has reported an increase in production during the quarter ended March, as its Cadia East mine, in New South Wales, continued to ramp up output.
Gold production increased to 610 186 oz, up from 577 110 oz in the previous quarter, while copper production declined slightly from 25 508 t to 24 831 t in the quarter under review.
Despite the fall in copper production, Newcrest increased the expected full-year production guidance by some 5 000 t, to between 95 000 t and 105 000 t.
The Cadia operation delivered 169 164 oz of gold during the quarter under review, as well as 18 588 t of gold, while the Telfer mine, in Western Australia, produced 129 086 oz of gold and 5 719 t of copper.
The Lihir operation, in Papua New Guinea, added a further 178 628 oz of gold to the production portfolio, while the Hidden Valley project, in the same country, added 22 018 oz.
The Gosowong mine, in Indonesia, delivered 75 312 oz of gold during the three months under review, with the Bonikro mine, in Cote d'Ivoire, delivering a further 35 978 oz of gold.
For the full-year, Newcrest had maintained its gold production target of between 2.3-million ounces and 2.5-million ounces.
Meanwhile, the miner reduced the guidance for its capital expenditure (capex) from A$625-million to A$585-million, reflecting a focus on capital efficiency, a lower cost environment in Australia, and capex at the Cadia East operation coming in below expectations.
All-in sustaining costs during the quarter dropped to A$864/oz, compared with the A$963/oz reported in the previous quarter.