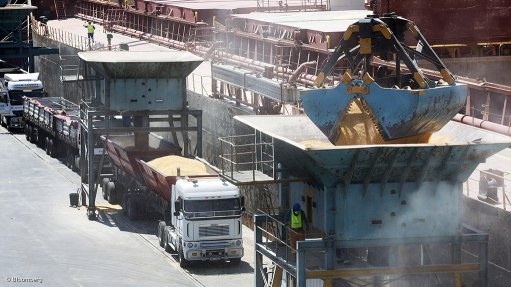 NEW REGULATION Companies are now required to declare their cargo conveyed to South Africa 24 hours prior to transportation
The logistics industry will be boosted by the New Customs Acts Programme (NCAP), which was formally introduced this year, says working capital specialists Investec Import Solutions customs manager Dylan Govender.
The South African Revenue Service (Sars) describes the NCAP as a safe, enabling, fair and sustainable regulation that will encourage a secure business environment for economic development, and allow for a favourable business environment in which business can thrive, develop, innovate, generate employment and invest in the logistics industry.
Govender adds that the new regulation is necessary because the previous regulation did not cater for the needs of modernisation and technology. The NCAP will encourage a modern industry, where better decisions regarding its development are made.
He points out that the previous regulation did not address the issue of detained cargo. "Sars and other governing bodies can detain your cargo, and this increases costs for companies, hence, minimised detentions due to information gathering and assessment will reduce these additional costs and ensure that smooth trade is facilitated."
Sars now requires companies to declare everything that is being loaded and transported to South Africa 24 hours prior to transportation, so that can assess and declare the goods.
"Further, the NCAP provides trade with a predictable automated and trade facilitative value proposition by introducing an efficient and transparent-control environment, benefiting legitimate trade and applying stringent enforcement regimes for the noncompliant."
Govender says that Sars expects the new regulation to ensure that modern customs do not only collect revenue but expedite cross-border trade to promote economic development and prevent international trafficking in illicit goods.
Although the deadline for the first phase of NCAP, RCG Programme (Reporting of Conveyances and Goods Programme), has been postponed for enforcement till November 1 from the initial date communicated of August 1, Sars is confident of the roll-out of RLA, or registration licensing and accreditation, in early 2019.
In 2019, under the NCAP, all the role-players – importers, dealers, traders and exporters – will be subjected to the goods releasing and declaration process, as well as the re-registering and licensing process so that Sars can update industry information.
Govender mentions that new acting chief officer in customs and excise Beyers Theron has brought a lot of hope to the industry. "Under his guidance, implementation is slowly materialising and we hope that the pace will pick up."
Govender highlights that Investec Import Solutions is a specialist company that can concentrate on different aspects of trade in the industry. "We have some of the most knowledgeable, skilled and dedicated staff with the capability to drive compliance for NCAP forward for both the business and our clients and are dedicated to ensuring a streamlined, timely, and effective transition process as required.